Dear Sagamihara town,
You have been our place of work, home, and shelter for over 80 years now. We are deeply grateful and wanted to give something back to you too.

At FUJIOH, we have several programs organized by and for our employees, where they can help to clean the neighborhood, enjoy networking with local residents, and more. Our Neighborhood Cleaning Project, initiated in 2001 and successfully running for over 20 years is one such activity. On the last Friday of each month, our volunteers gather in groups at the main entrance of our headquarter in Sagamihara and pick up garbage from the surrounding area.

The participants seem to have found joy and purpose in this project.
This is what they say: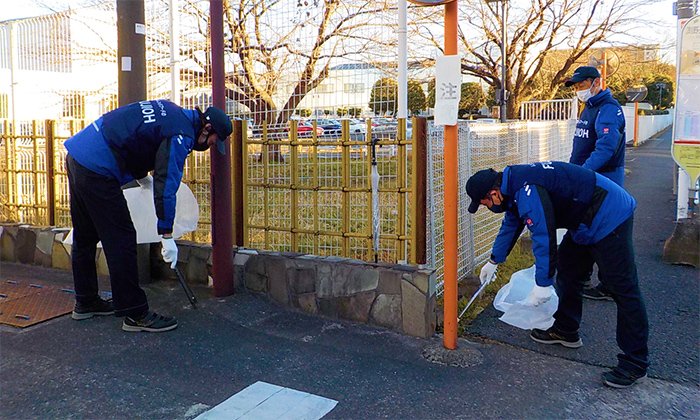 Cleaning with my colleagues is a lot of fun
I actually feel refreshed after cleaning. I get to exercise and talk to my coworkers while helping to keep our environment clean. I now look forward to this day and try to make time in advance so that I can volunteer every month.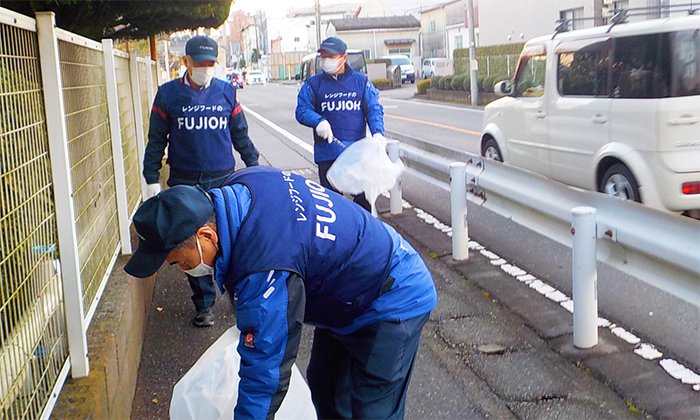 It's a good workout
I'm a desk worker, so this is actually like a small workout for me. In summer, in particular, I sweat a lot and the cool green tea prepared by the general affairs feels especially refreshing. I find less and less garbage every time, which is good, too.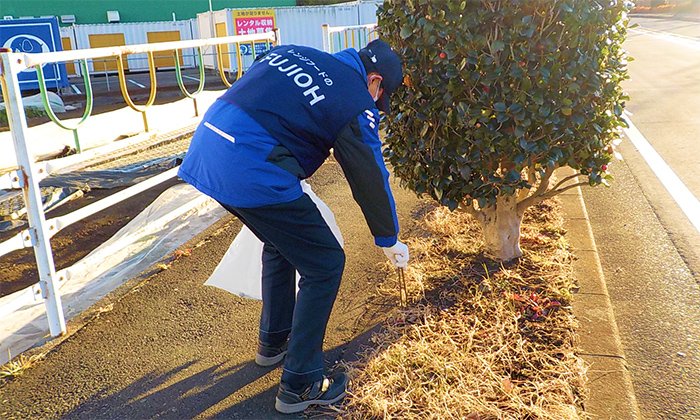 I feel closer to the people here
Every time I participate, there are people who stop to say hello and thank us. That is what keeps me going. Having a company in town, especially a factory may cause inconveniences for the local community. So I see this cleaning project as one way to give back to the community for letting us work in this town.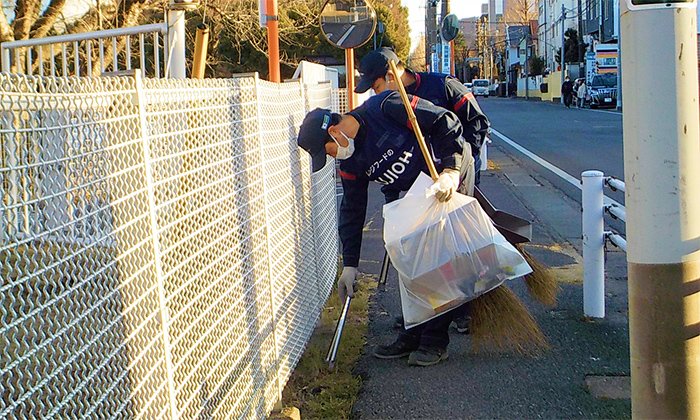 As you can see, Sagamihara, we started this project because we wanted to give something back to the community. Today, the project has been running for over 20 years and we will continue to do our best for you, our dear town. We are now expanding the project to Shirakawa and are doing other things too, such as weeding in parks.

We hoped to give but never expected to receive as much as we have from this project. Our employees are happier and more fulfilled, the locals know and respect us and you, our beloved Sagamihara, are thriving.

With much love,
The FUJIOH family

Thank you!