Global Environment
We are actively working in the development of products that can contribute in reducing environmental burden for the fulfillment of our brand vision, "changing the air, improving the environment, to enrich tomorrow".
Development of recycling cooker hood
Recycling cooker hood maintains a comfortable air environment by eliminating the outdoor passage of contaminated air produced through ventilation and reduces air conditioning energy loss. It improves the air-conditioning efficiency by reducing the amount of well air-conditioned air passage to the outside, saves energy and reduces CO2 emissions, and protects the natural environment. Furthermore, We are working on the advancement of the recycling cooker hood, developed for IH cooking heaters into a next-generation recycling cooker hood that can be used with any heating equipment.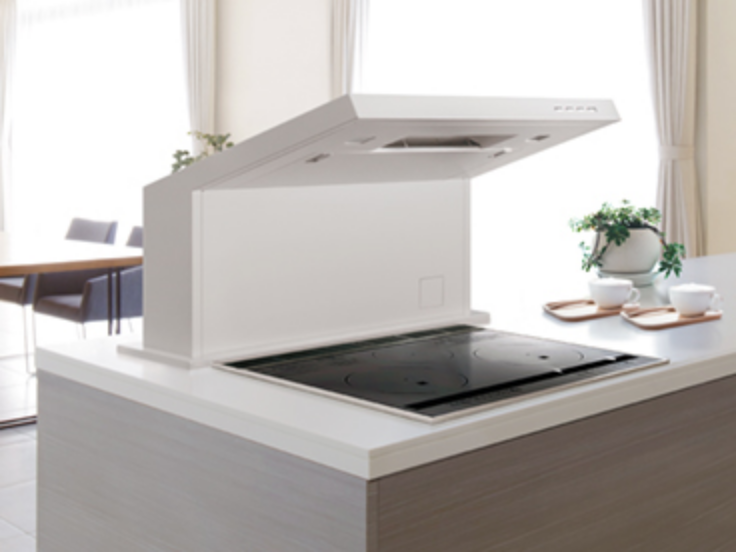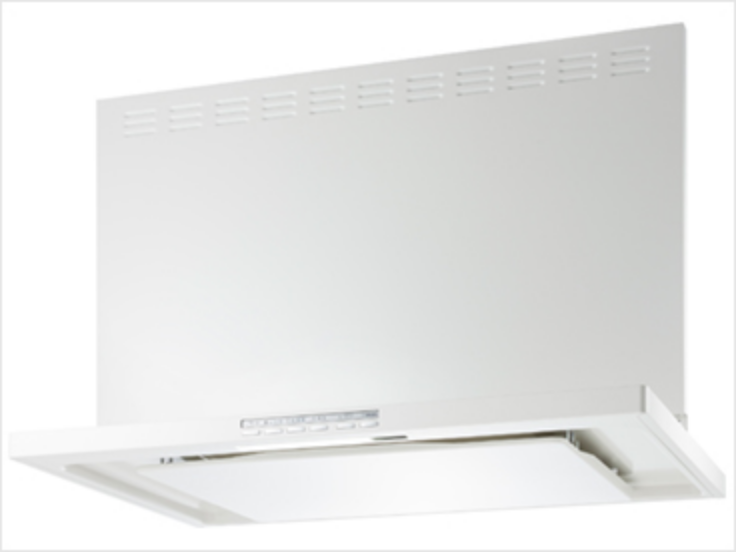 Cooker Hood with Oil Smasher Technology
A high-speed rotating disc catches most of the oil contained in the fume. This reduces oil adhering to the inside* of cooker hood, contributing to shorten the maintenance time and amount of water required for the maintenance.
*Inside of cooker hood : fan box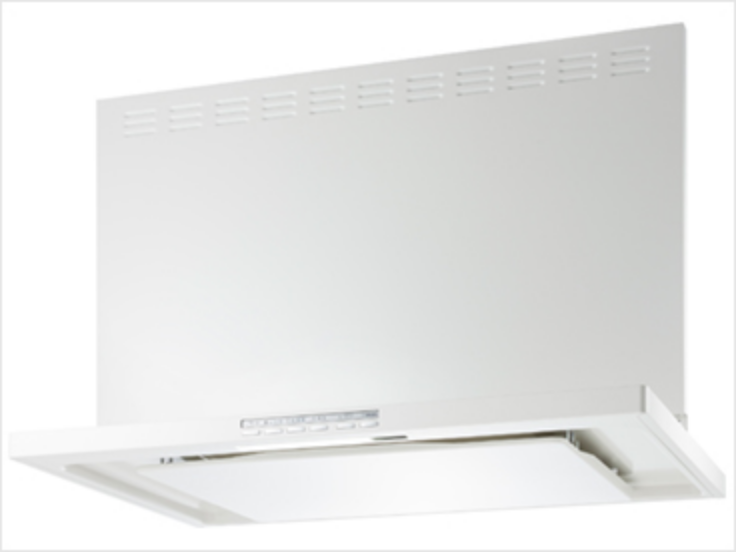 Next Generation Training
School Backpack Donation
We donate school backpacks to the social welfare organization Shirakawa Gakuen (an orphanage). School backpacks are selected based on the design and color preference of the children entering elementary school and are produced with the cooperation of Eishin Co., Ltd .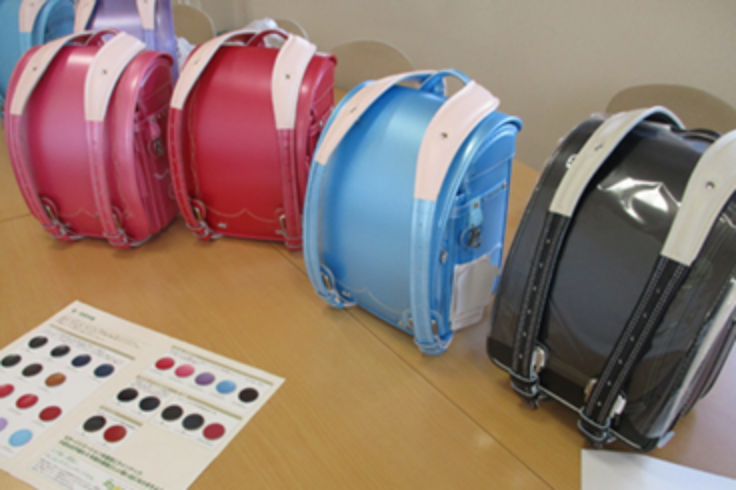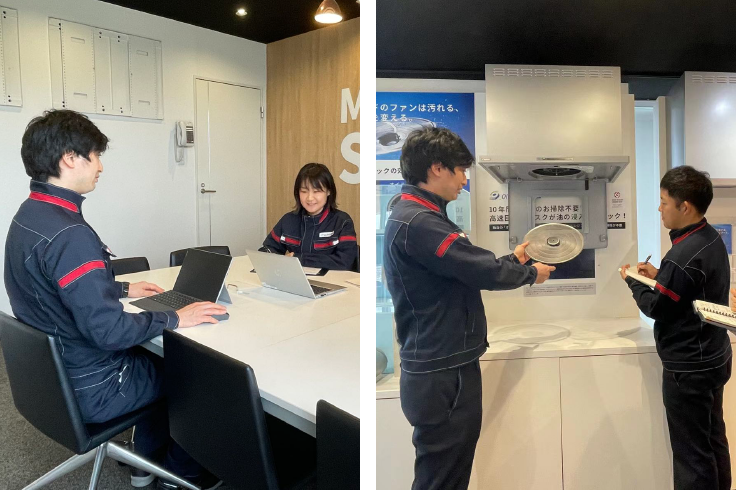 Internship Program
We provide students with learning opportunities by hosting internship programs based on "manufacturing", where interns can experience practical work content and gain a better understandings on the operations of Fuji Industrial Group.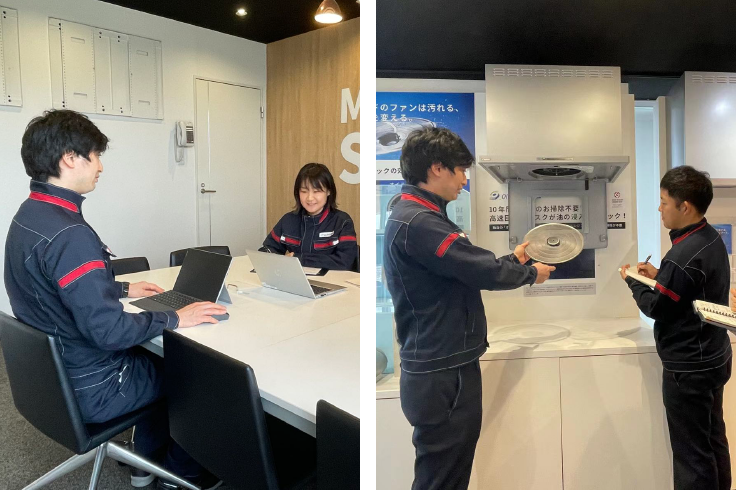 Community Development Programs
Community Cleaning Program
We regularly conduct a community cleaning program where we clean the area around our facilities. As a member members of the local community, we will continuously contribute to environmental beautification and carry out activities that promote environmental conservation.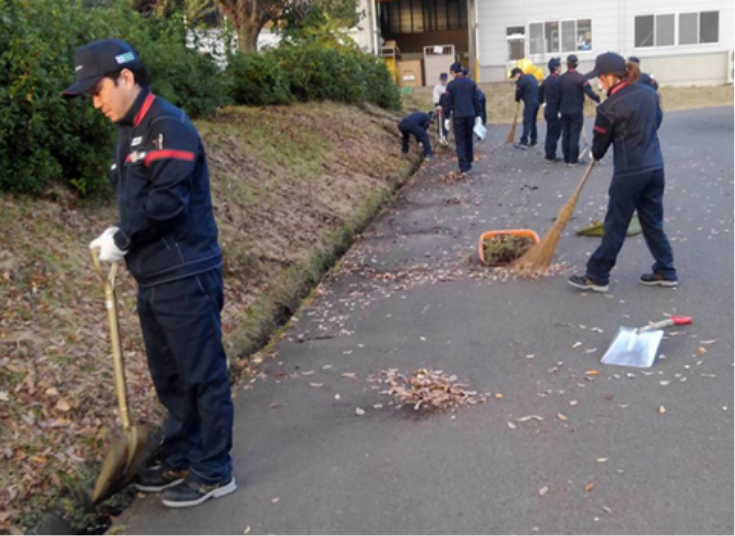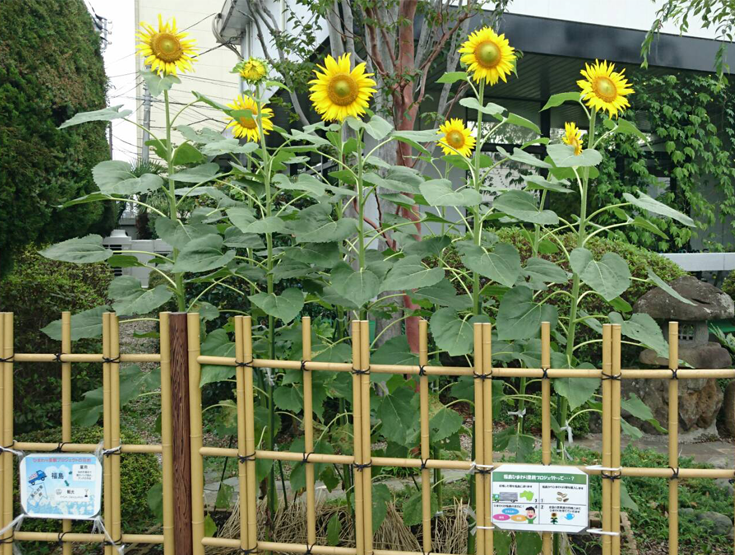 Fukushima Sunflower Foster Parent Project
Fukushima Sunflower Foster Parent is a project where "sunflowers" are raised by 500,000 foster parents nationwide. The blooming of "sunflowers" has been designated as a symbol of restoration in Fukushima Prefecture, also aiming to lead to employment, education, and tourism, and deepen the "bond" between Fukushima and the rest of Japan.
At FUJIOH, newcomers play a key role in developing activity plans for growing sunflowers and conducting public relations activities both inside and outside the company.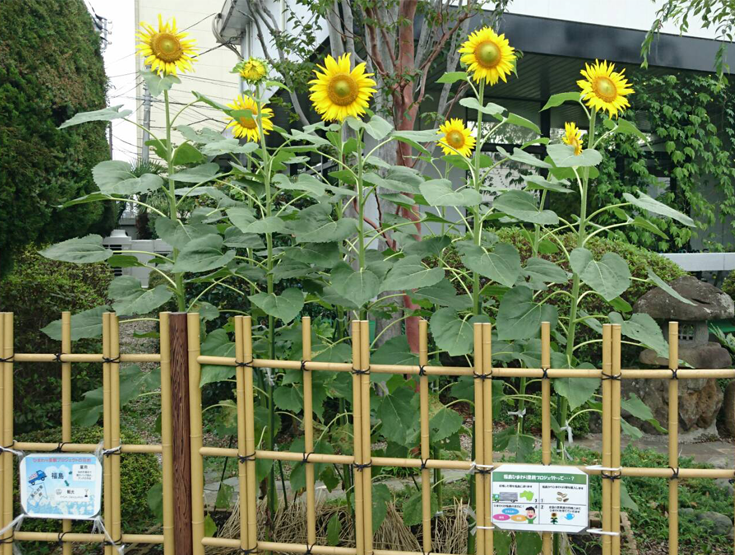 Employment Opportunity
Employment of people with disabilities
We accept requests for factory tours and field trips from elementary, middle, and high schools, as well as special-needs schools. We are also actively working with special-needs schools to hire people with disabilities.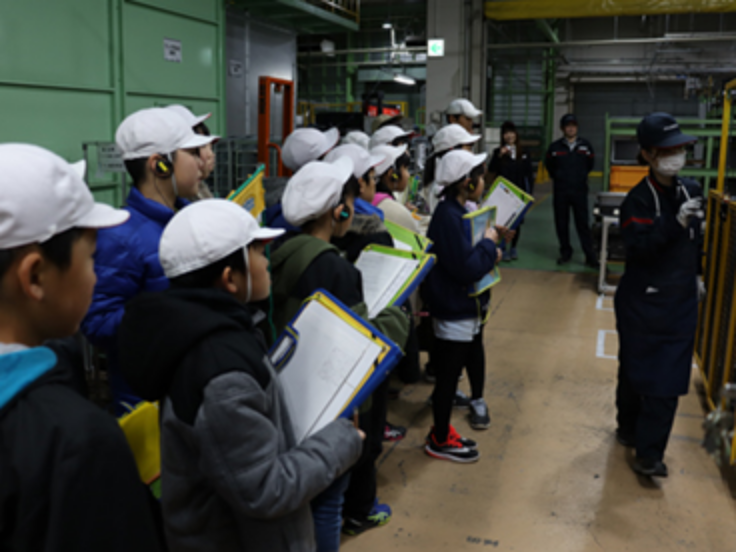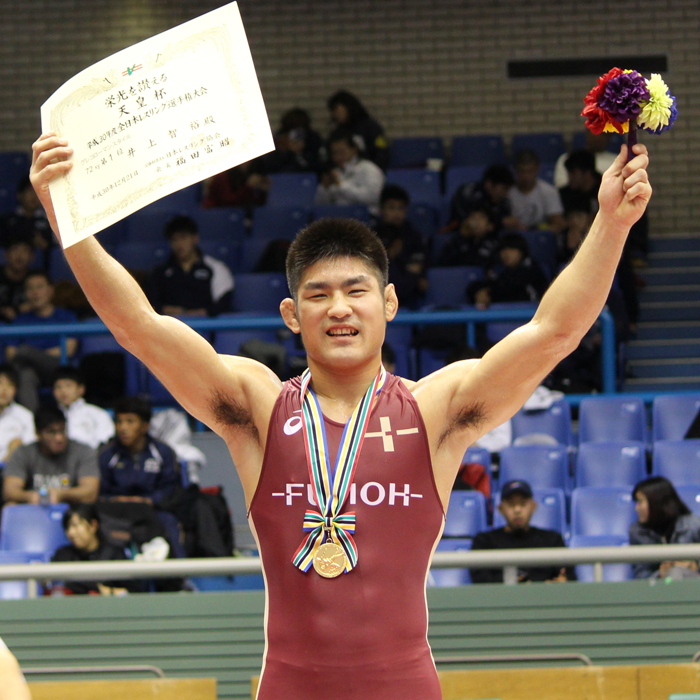 Employment of Athletes
We support the activities of "Athnavi," an employment support service for top athletes promoted by the Japanese Olympic Committee (JOC). Tomohiro Inoue, one of top wrestlers, has been hired as an employee through this program.
We are and will continue to provide company-wide support by providing an environment where the athlete can devote himself to sports in a stable living environment.
Tomohiro Inoue
Kobe City, Hyogo Prefecture
[Athletic Event]
Greco-Roman wrestling , Japan Wrestling Federation
5th place in the Rio De Janeiro Olympics, 2016
3rd place in the Asian Championship, 2018
1st place in the Meiji Cup All-Japan Invitational Championships, 2018