Technology
Functional Coating
FUJIOH
coating technologies for
easy maintenance
Cooker hood maintenance is not an easy game, that's why FUJIOH has developed the THREE coatings to change the game.
Major areas where oil stains are likely to develop are the fan, exterior body and the filter.
And all three areas are to be cleaned differently. Hence, FUJIOH's coatings are suitably adopted matching their needs.
Wiping Area - Exterior bodyPainted with Oil Repellant coating,
repels oil stains making wiping easier
Non Cleanable Area - Sirocco FanPainted with Super Kirei coating,
the fan area repeals oil stains instantly, keeping the surface cleaner for longer.
Washing Area - Oil Smasher Disk & FilterPainted with Hydrophilic coating,
this area allows oil removal with only water, and thus ensures hassle-free cleaning.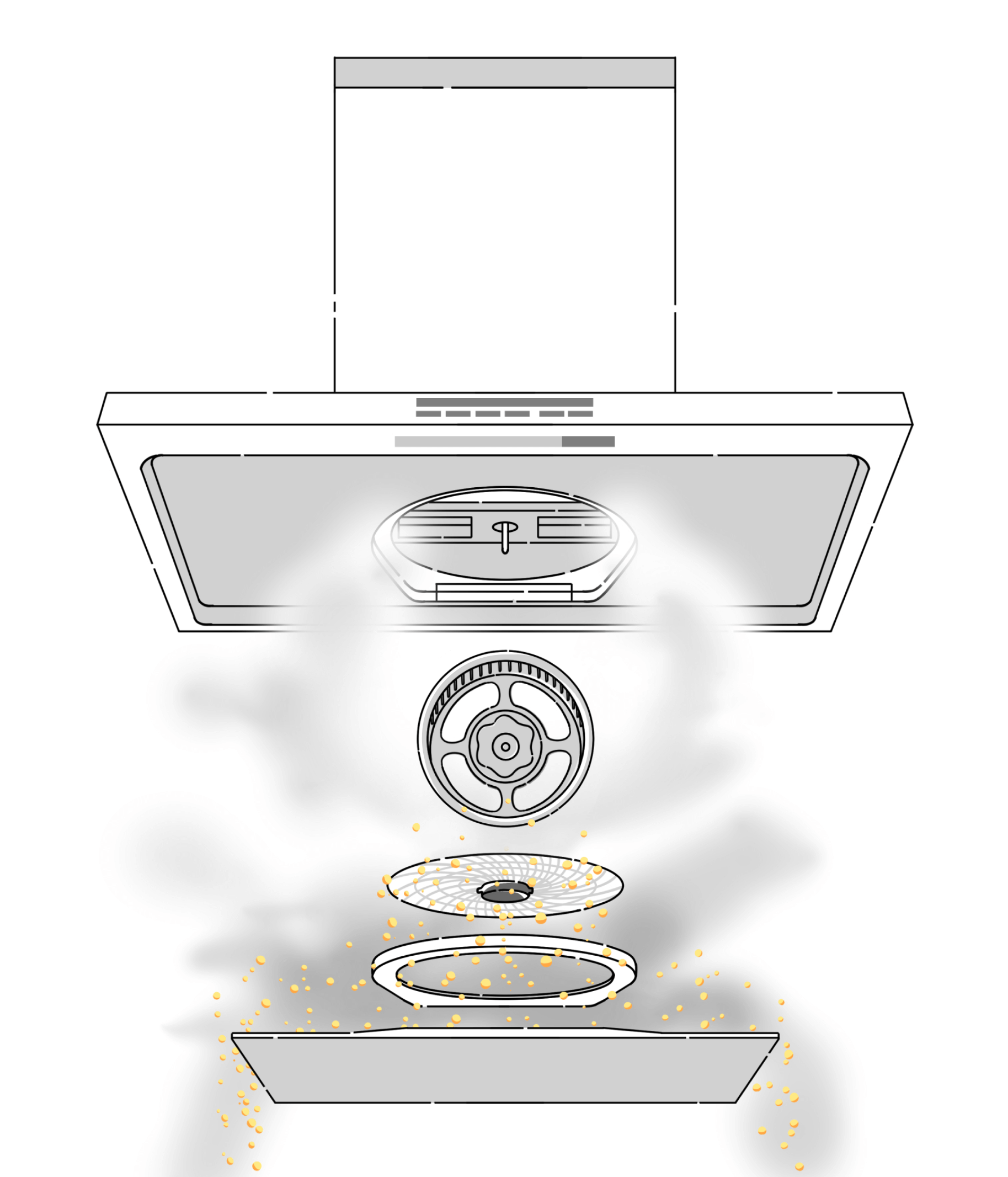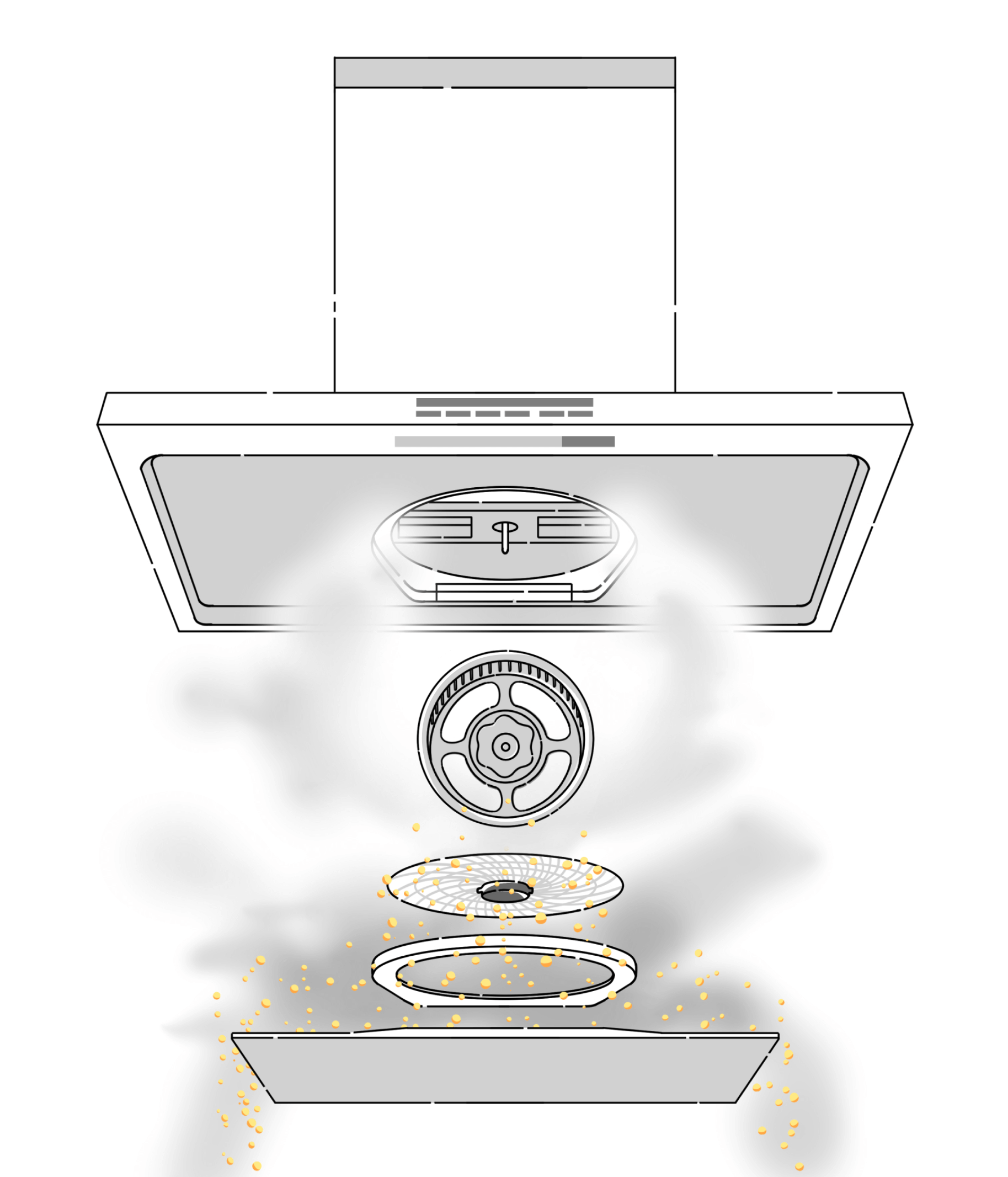 Super Kirei Coating
For Non Cleanable AreaSuper Kirei
Coating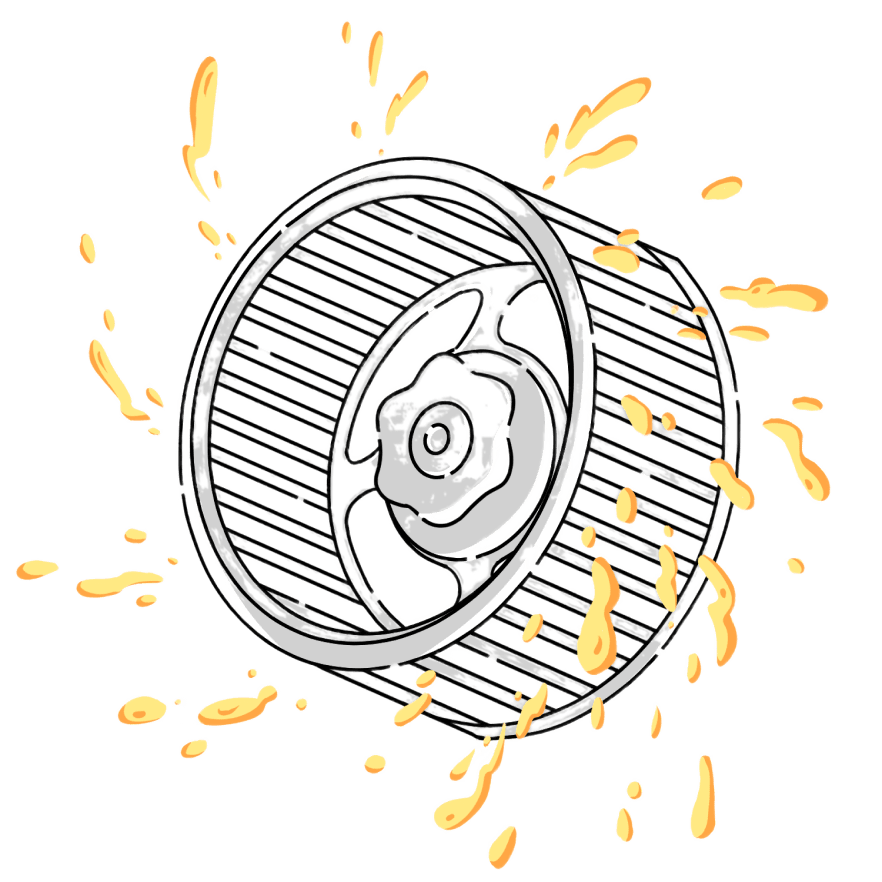 Only professional cleaning is recommended for Fan as a simple liquid spray can break down the hood.
Super Kirei Coating repels oil instantly, allowing minimal oil adhesion on the fan surface, keeping the fan surface cleaner for longer duration, prolonging it's lifespan.
Moreover, centrifugal force of fan separates the sticked oil from the fan and gets collected on the oil tray.
*Coating applied: fan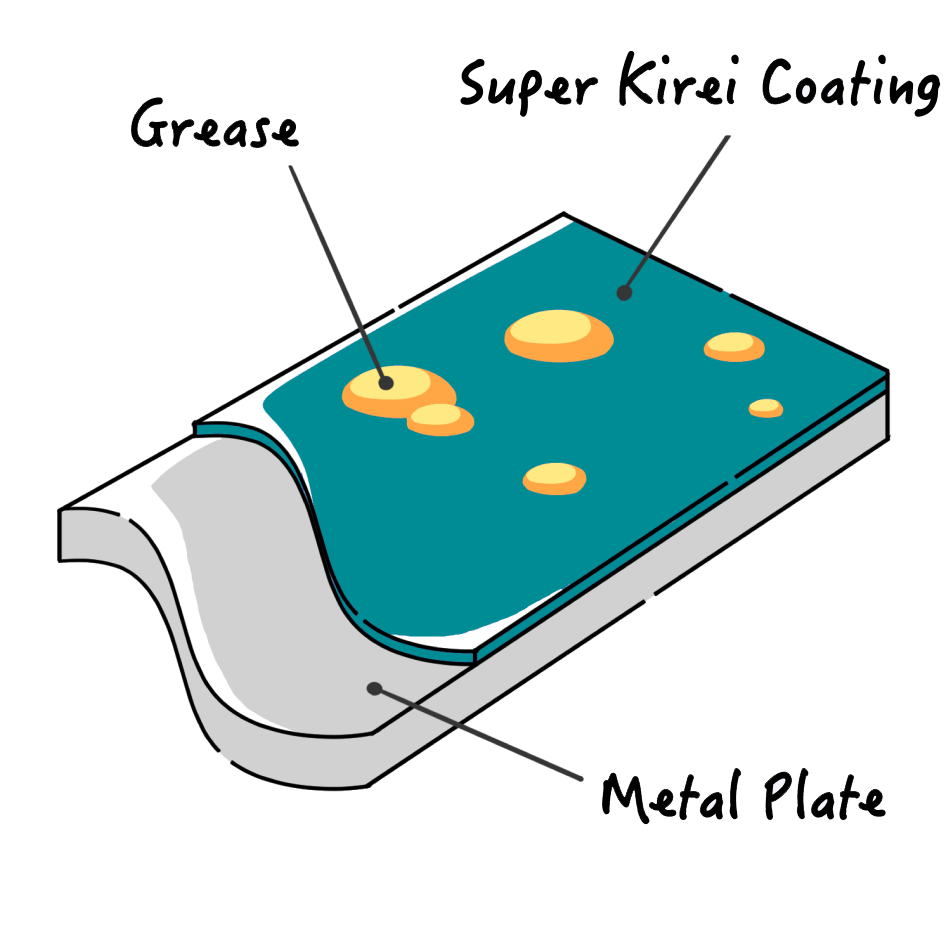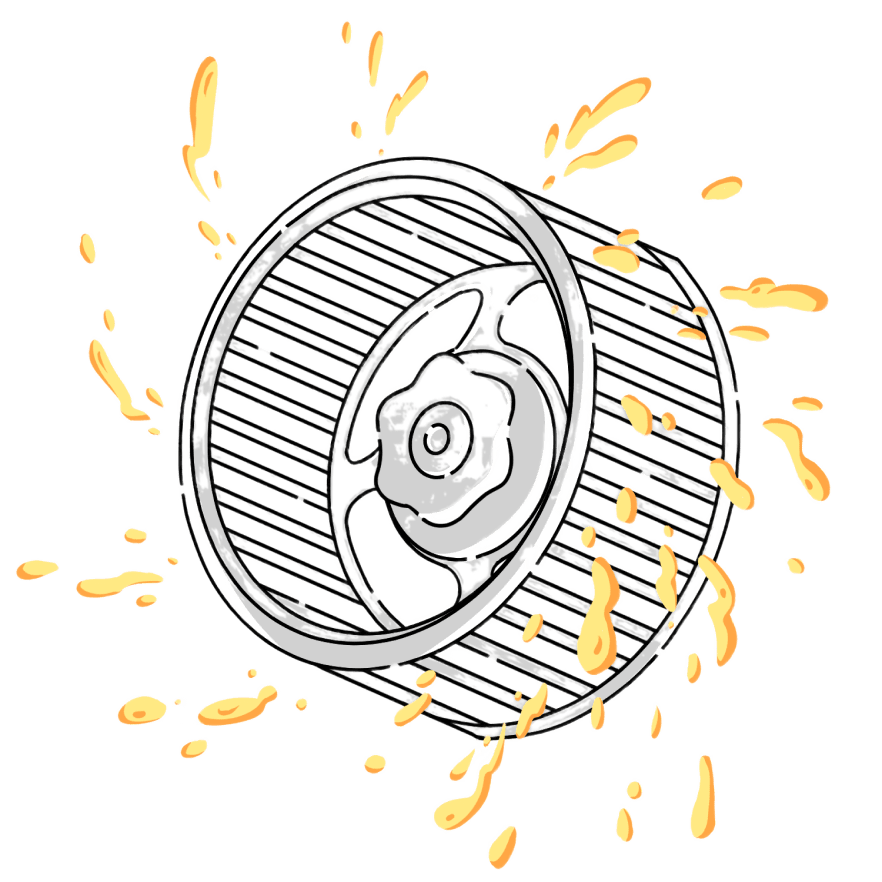 Oil Repellent Coating
For Wiping AreaOil Repellent
Coating
Its not an exaggeration to say that external hood body is the most maintenance required part as after every cooking, oil stains mark their presence on it.
Oil Repellant Coating repels oil stains and does not allow them to stick on the surface. Because of which, simply by using a damp cloth, oil is easily wiped off the exterior hood surface, minimizing both time and effort to have a clean hood after every use.
*Always wear gloves while cleaning
*Coating applied: product exterior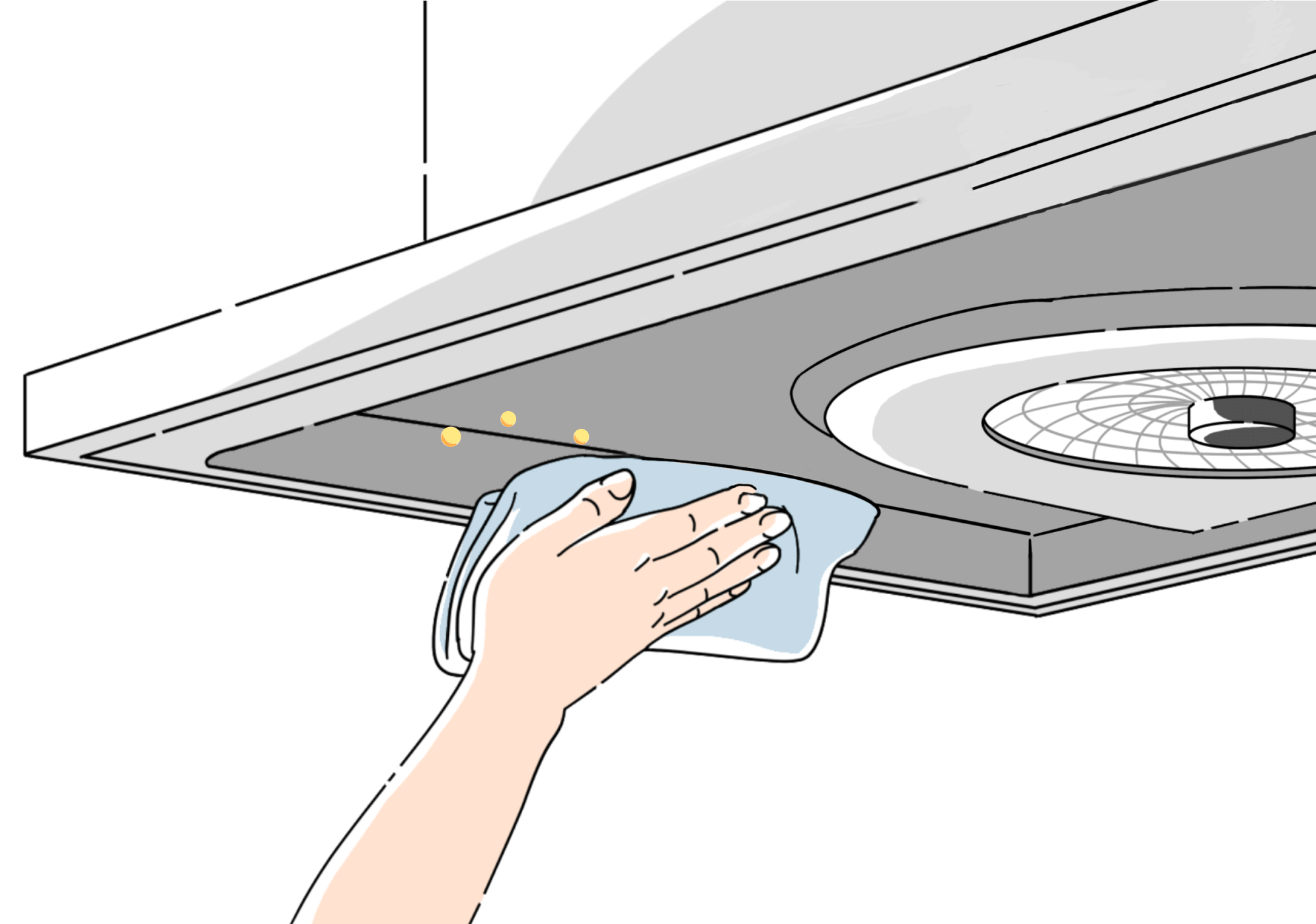 Hydrophilic Coating
For Washing AreaHydrophilic
Coating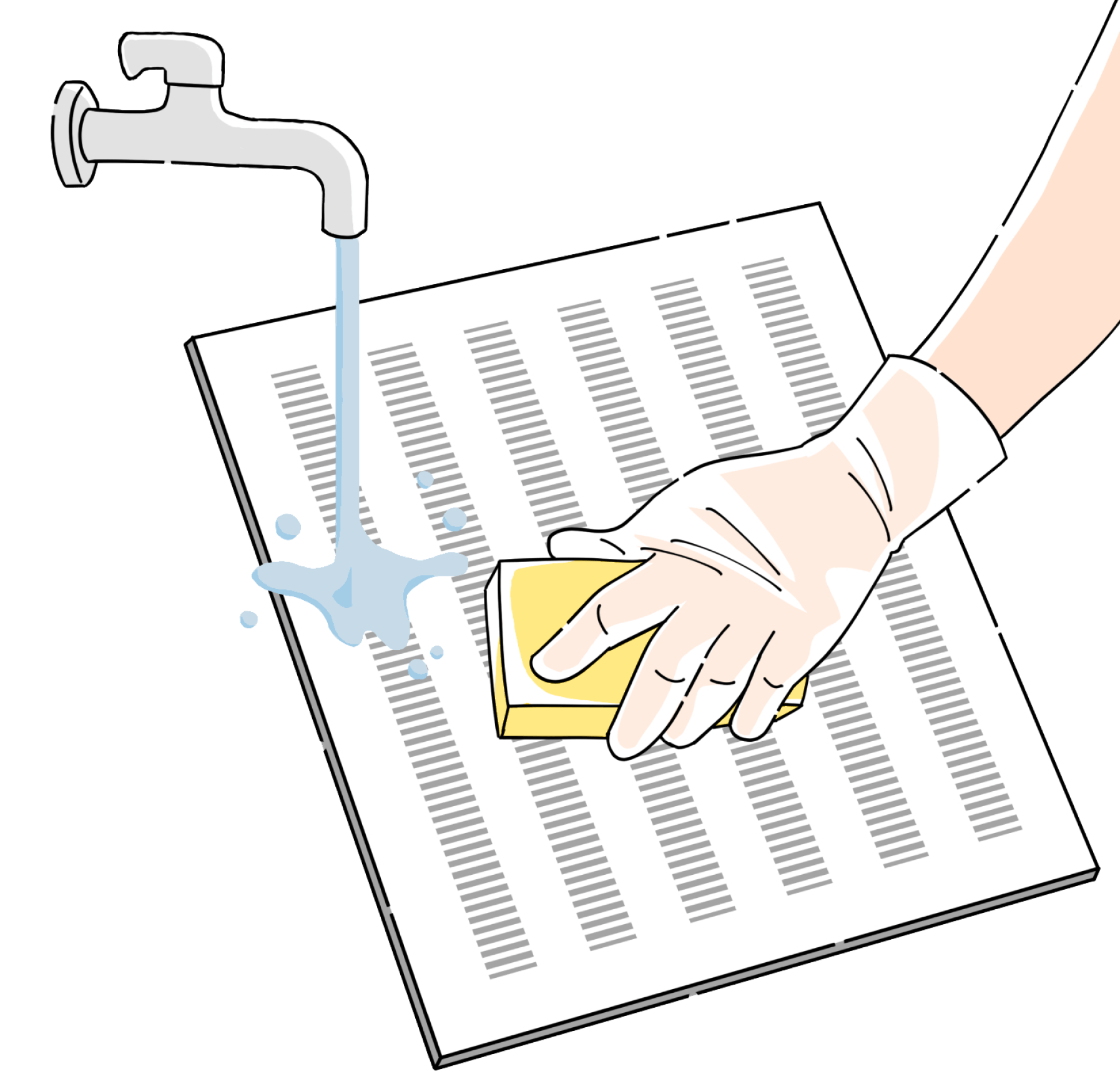 Filter is one of the most greasy parts of the hood as it plays a major role in separating oil from the cooking fume.
Hydrophilic coating has a high compatibility with water. Hence it removes oil easily when it comes in contact with water, making the greasy filter's maintenance easier and less of a hassle.
*Coating applied: filter, Oil Smasher disk

*Some surface processing may not be adopted depending on the product model. Please see each product page for details.