Interior color cordination with colored cooker hood vol.2
Featured kitchen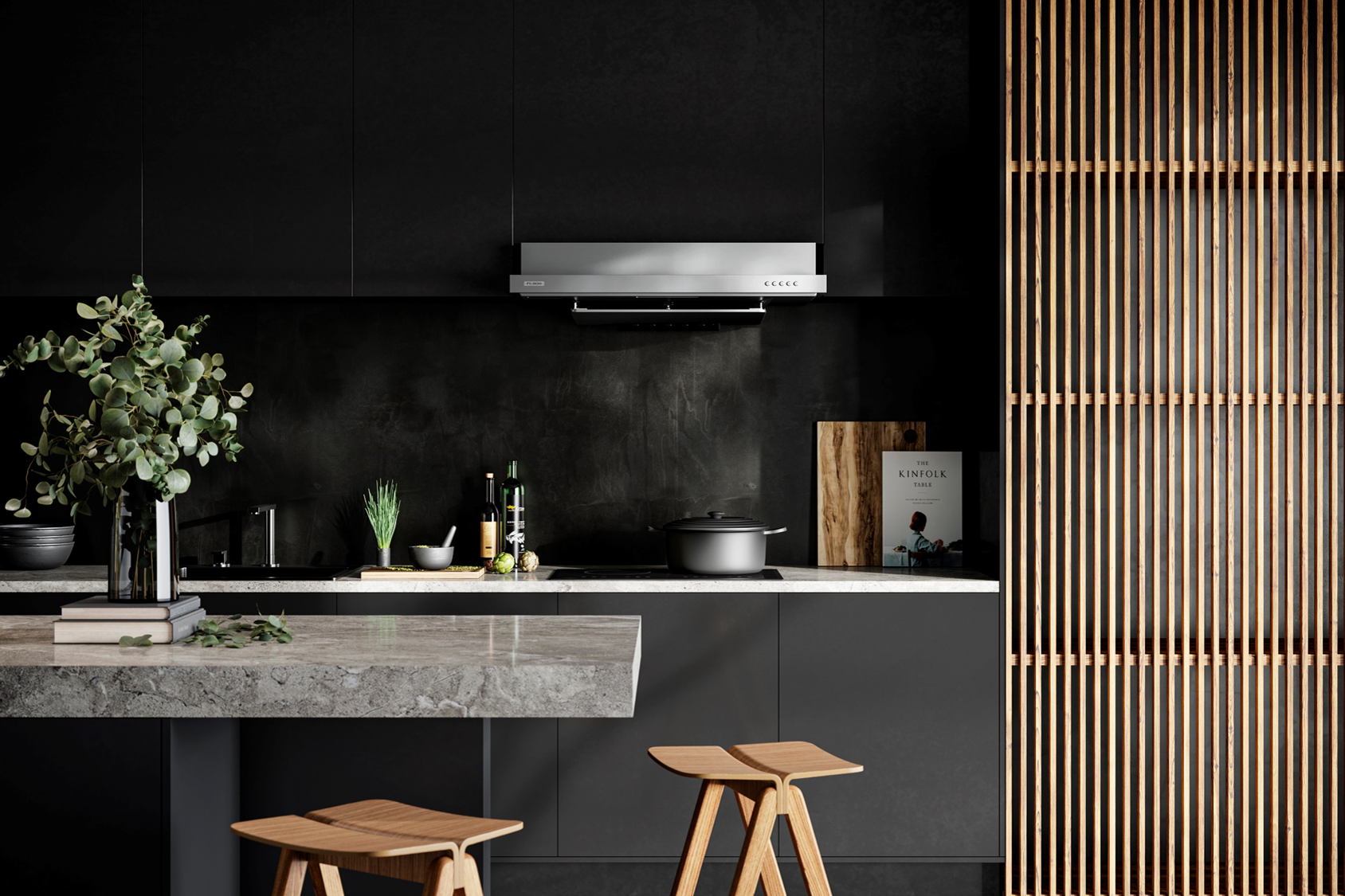 Despite the black color occupies a large area and a stylish silver cooker hood is used, the kitchen is not overly modern and also has a soft look.
The design concept of this kitchen is described below in terms of color and items used.
Kitchen interior design tips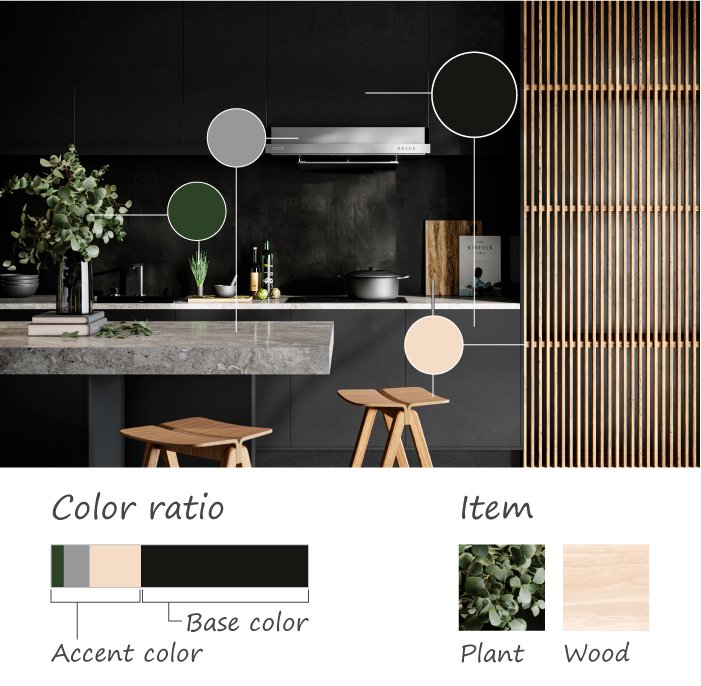 One of the major benefits of using a heavy color like black in a large area is that, it makes other complementary items in the room to stand out.
The room uses a basic color palette, yet has an impressive look.
When black and silver are coordinated together, the space becomes too stylish. So, to balance it out, items with natural materials can be used.
Use wood that is light in color. Oak or maple wood is recommended. However, pine is too light giving a cheaper look while walnut is too dark adding more heaviness to the space.
Add greenery. Adding even a small amount of natural plant will soften the black urban look and create a relaxing, healing space. Sticking to the real plants is recommended than using artificial, because the atmosphere will give a more refreshing sense.
Featured products
Cooker hood: FR-FS2290V/R SM (FUJIOH)
Induction hob: FH-ID5120 (FUJIOH)
*Products may not be available depending on the country.
Click here to see products available by country.
Click here for more interior color coordinations with colored cooker hood.
Click here to check the full color lineup of FUJIOH products.