What is functional beauty? Understand through actual products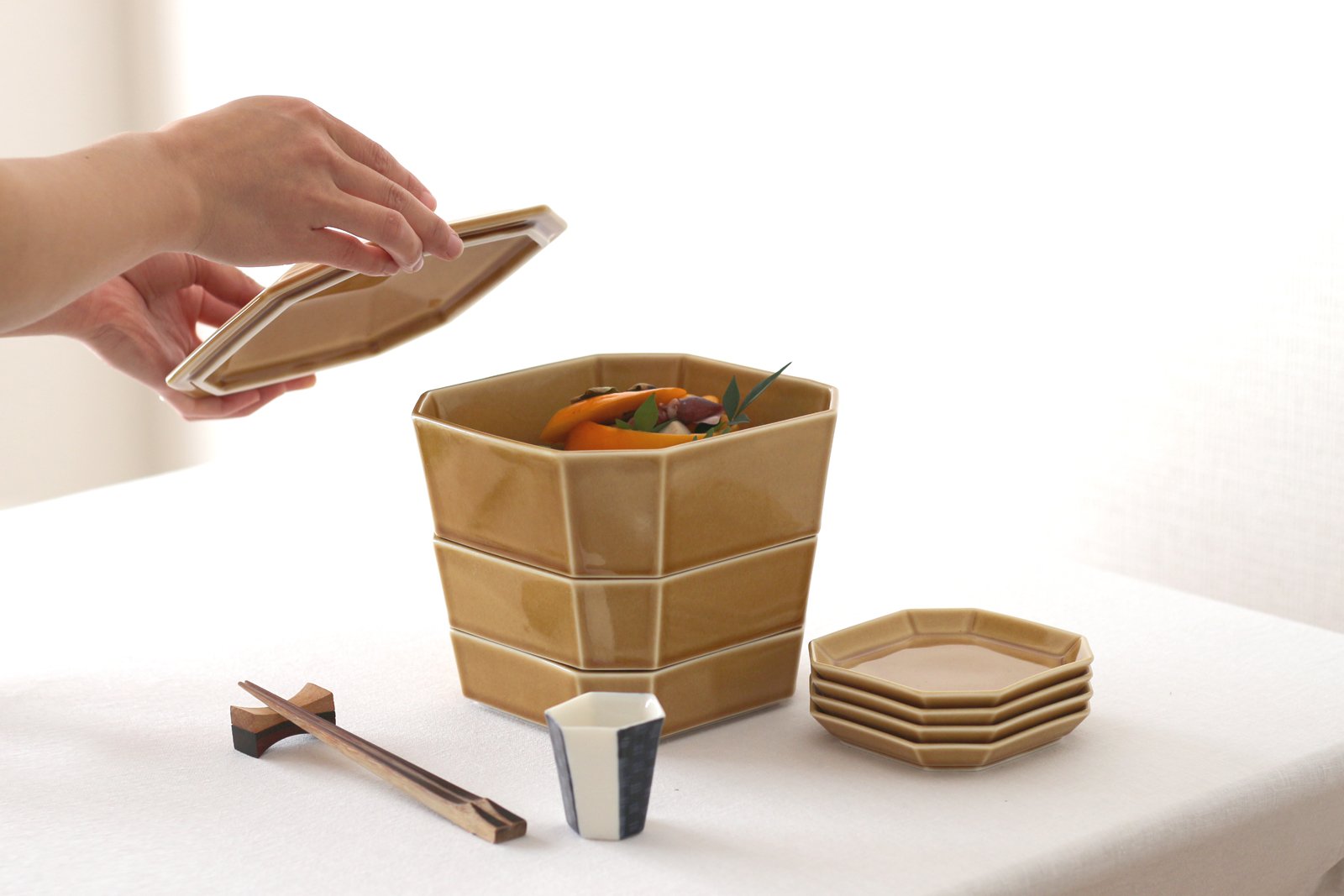 Source: OdaPottery CO.,LTD.
One of the aspects that product designers often care about is "Functional beauty". So, just what is functional beauty and how can a product successfully achieve it? In this article, we want to explore functional beauty via some product examples from Japan.
What is functional beauty?
Every product design from cars to commodities is built on different philosophies, approaches, and methods. But at the heart of the product there is a function, a task the item is expected to perform.
Products that are carefully designed with acute attention paid to their function and practicality become highly useful as well as pleasing to look at. Products successfully designed for functionality and also have a beautiful style are often expressed as possessing "functional beauty" (kinoubi in Japanese). These products often appear simple but innovative utility makes them easy to use. In other words, functional beauty is attained due to the elimination of superfluous decoration and unnecessary structure in the process by focusing on functionality.
Many Japanese products are inspired by the traditional Japanese concept of the aesthetic in simplicity and harmony while showing functional beauty in unique ways. Let's look at the following products in order to understand their functional beauty.
Muji Wall Mounted CD Player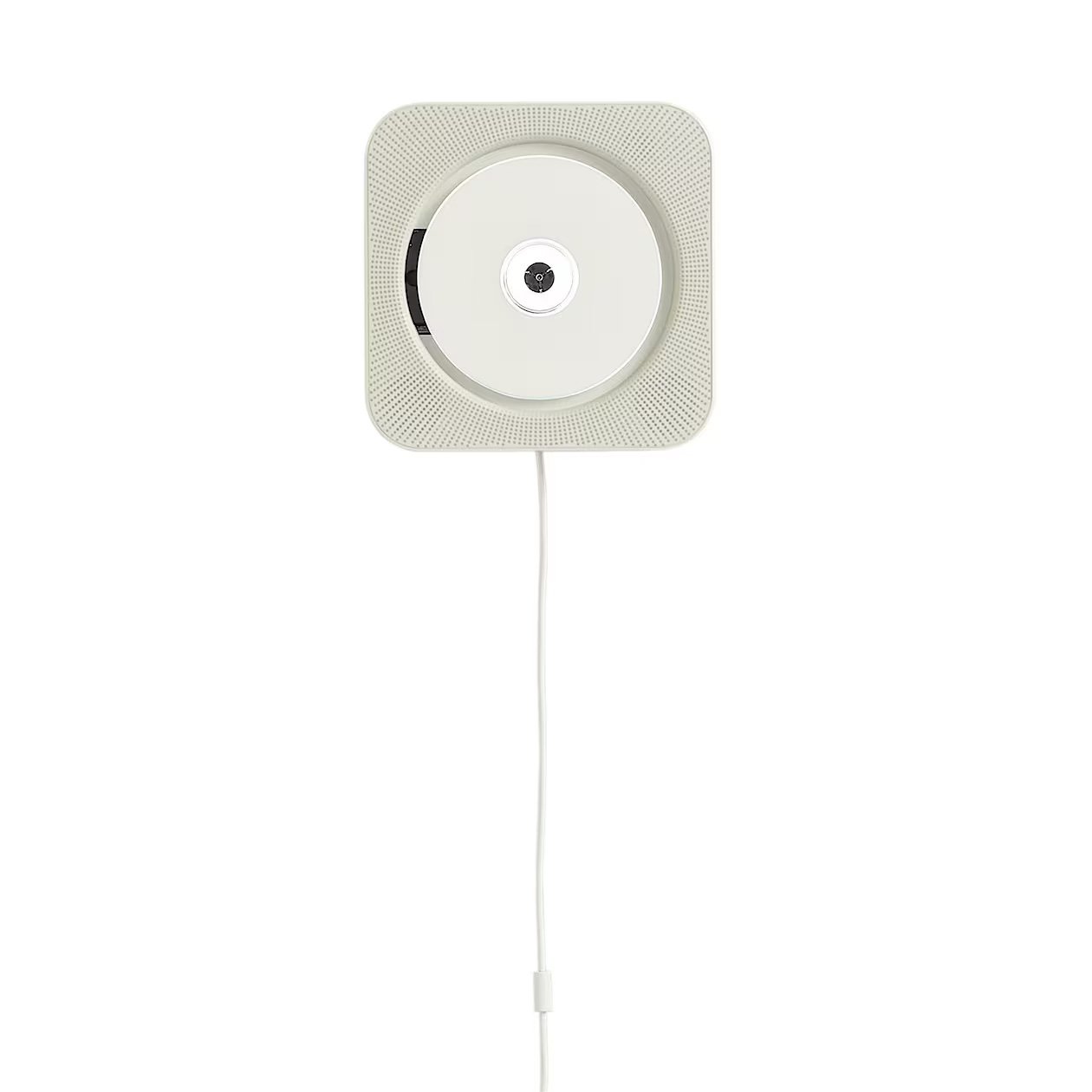 Source: Ryohin Keikaku Co., Ltd
Muji Wall Mounted CD Player is an off-white rounded square apparatus in a minimalistic design, easily hung on the wall. Its iconic and innovative feature is the draw string power control, invented by focusing on the most fundamental function, Play or Stop. This design naturally makes the user wants to pull on the power cord to start the CD making music a part of their life.  This design was inspired by a fan. The music emanates out as if air is passing through the fan. 
This design has received critical acclaim and is now a permanent fixture at the MoMa in New York.  
Sumikiri Jyubako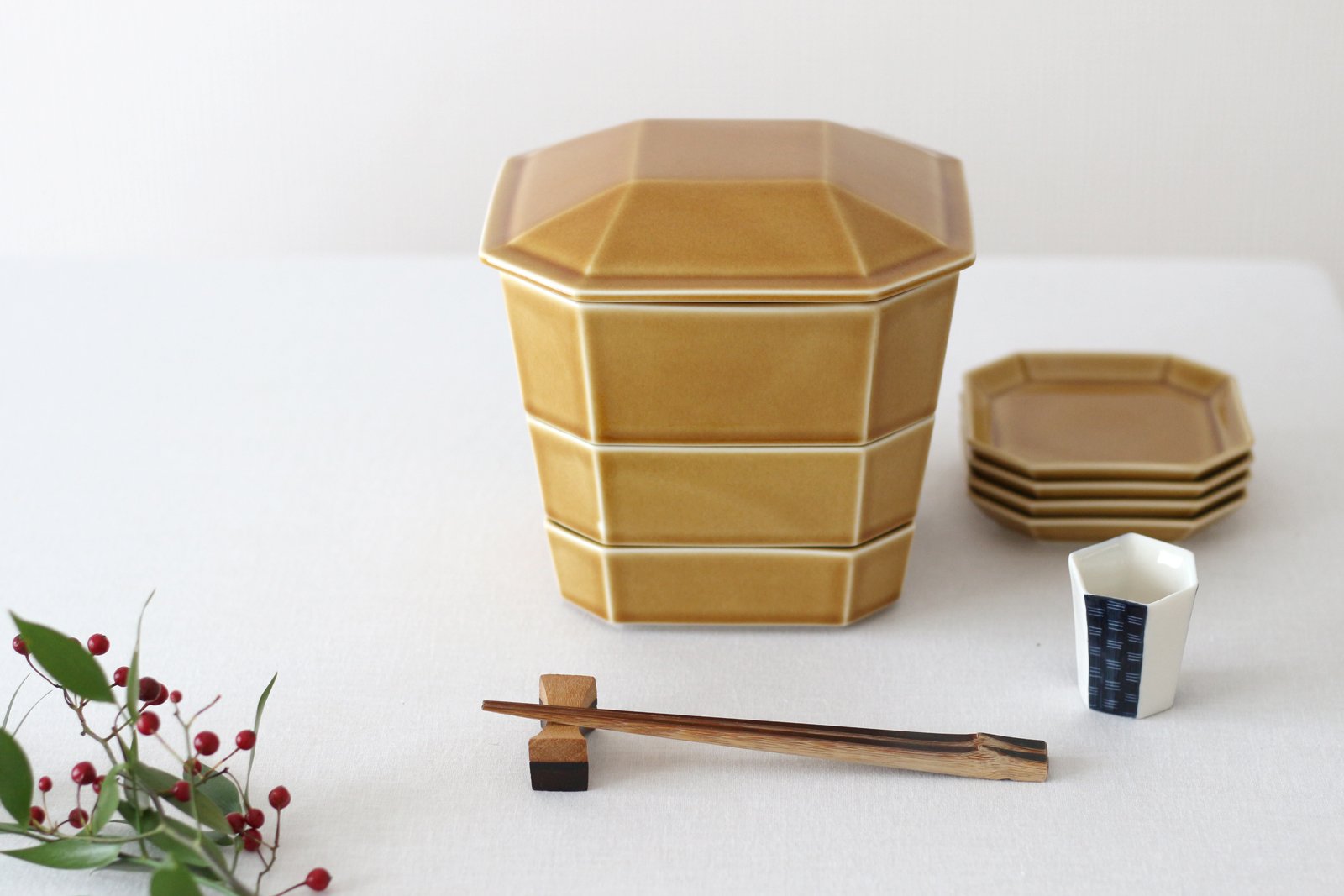 Source: OdaPottery CO.,LTD.
Sumikiri Jyubako is made by Oda Pottery located in Mizunami City, Gifu. Jyubako is a tiered box used to hold and present food for special occasions in Japan. But Oda Pottery has turned jyubako into very functional and convenient dishes via its collapsible design which allows for convenient storage when not in use. This makes jyubako daily use items instead of rarely used ones.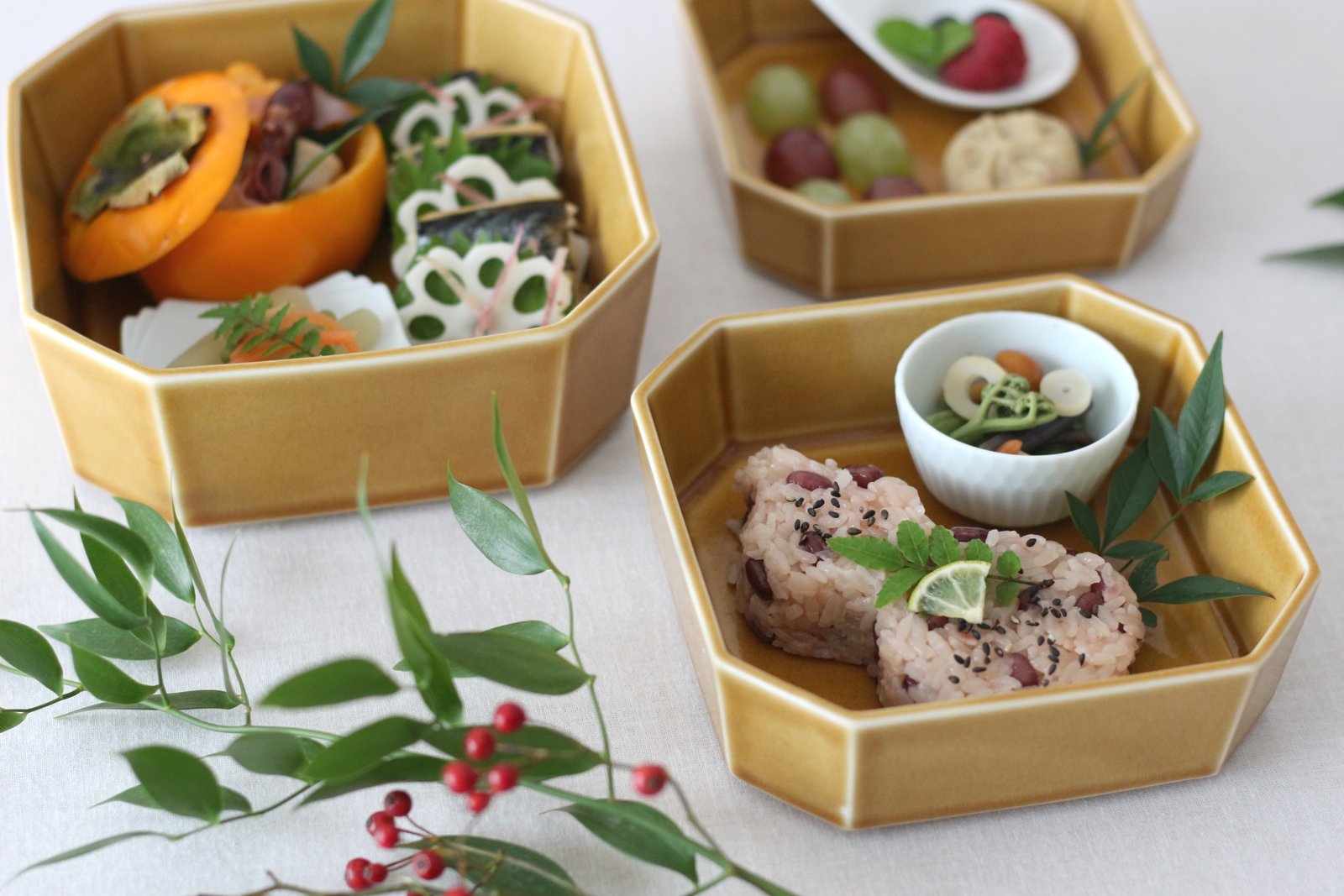 Source: OdaPottery CO.,LTD.
The three boxes and four small plates can be stored in the bigger box at once, requiring less kitchen space. This innovative ware is also designed to look beautiful when in use or when collapsed for storage.  
Mizunami City is known for its development and production of Mino-yaki; beautifully styled porcelain products exported internationally since the Meiji Era. Oda Pottery, founded in 1921 still preserves this valuable tradition and skill while developing innovative products to fit modern lifestyles.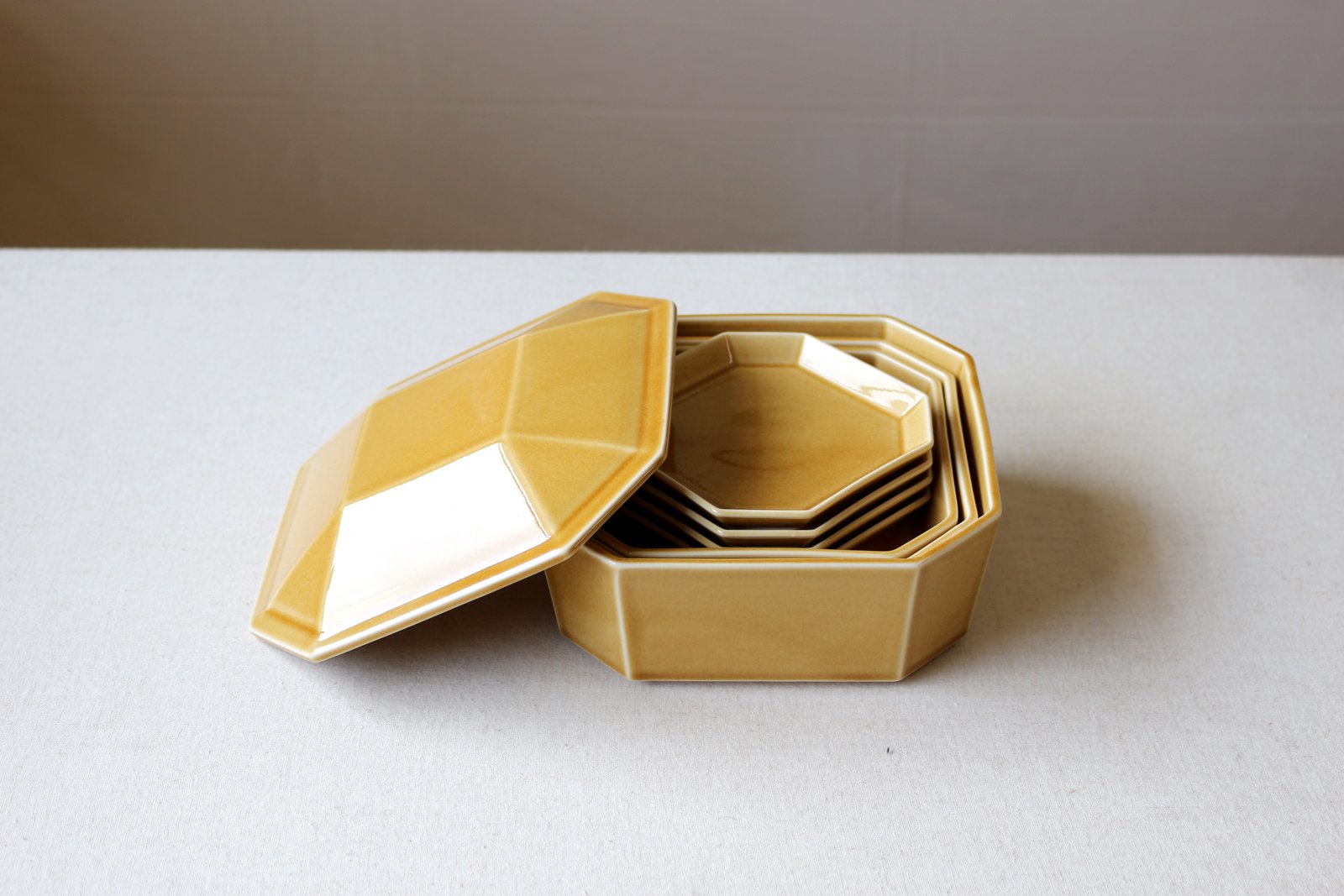 Source: OdaPottery CO.,LTD.
Akari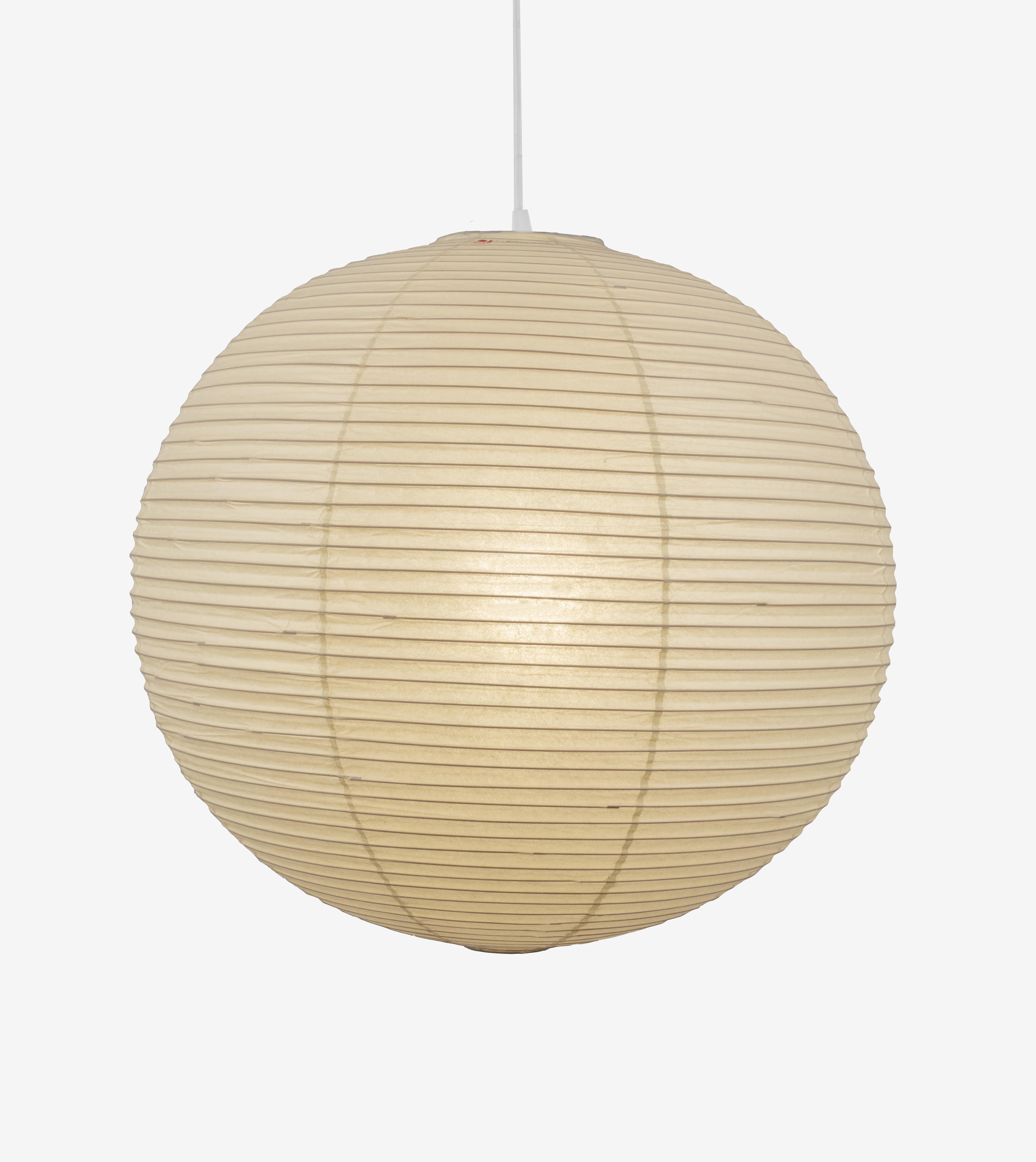 Photo: Kevin Noble. The Noguchi Museum Archives, 151207. ©The Noguchi Museum / ARS 
Akari is a hand-made lamp collection in the Japanese tradition, originally created by well-known artist  Isamu Noguchi.
The ribs are made of bamboo, then covered with translucent paper made from mulberry trees. These lamps are simple, but focus on providing    soft warm light, which is achieved by using the translucent paper. The gentle light can create a pleasant and comfortable ambiance throughout the house. Also, they are resilient and can be collapsed and packed flat during storing and moving.  
Isamu Noguchi is a prominent Japanese-American sculptor, designer, and landscape architect who created everything from scenography and sculptures to ceramics and lamps. In 1951 he visited the town of Gifu, Japan, known for its manufacture of lanterns and umbrellas from mulberry bark paper and bamboo, and soon after started designing light sculptures he named Akari, which means "light"  in Japanese; light as illumination, but also implying the idea of weightlessness. His lamps indeed accomplished an elegant and weightless expression. 
Suzugami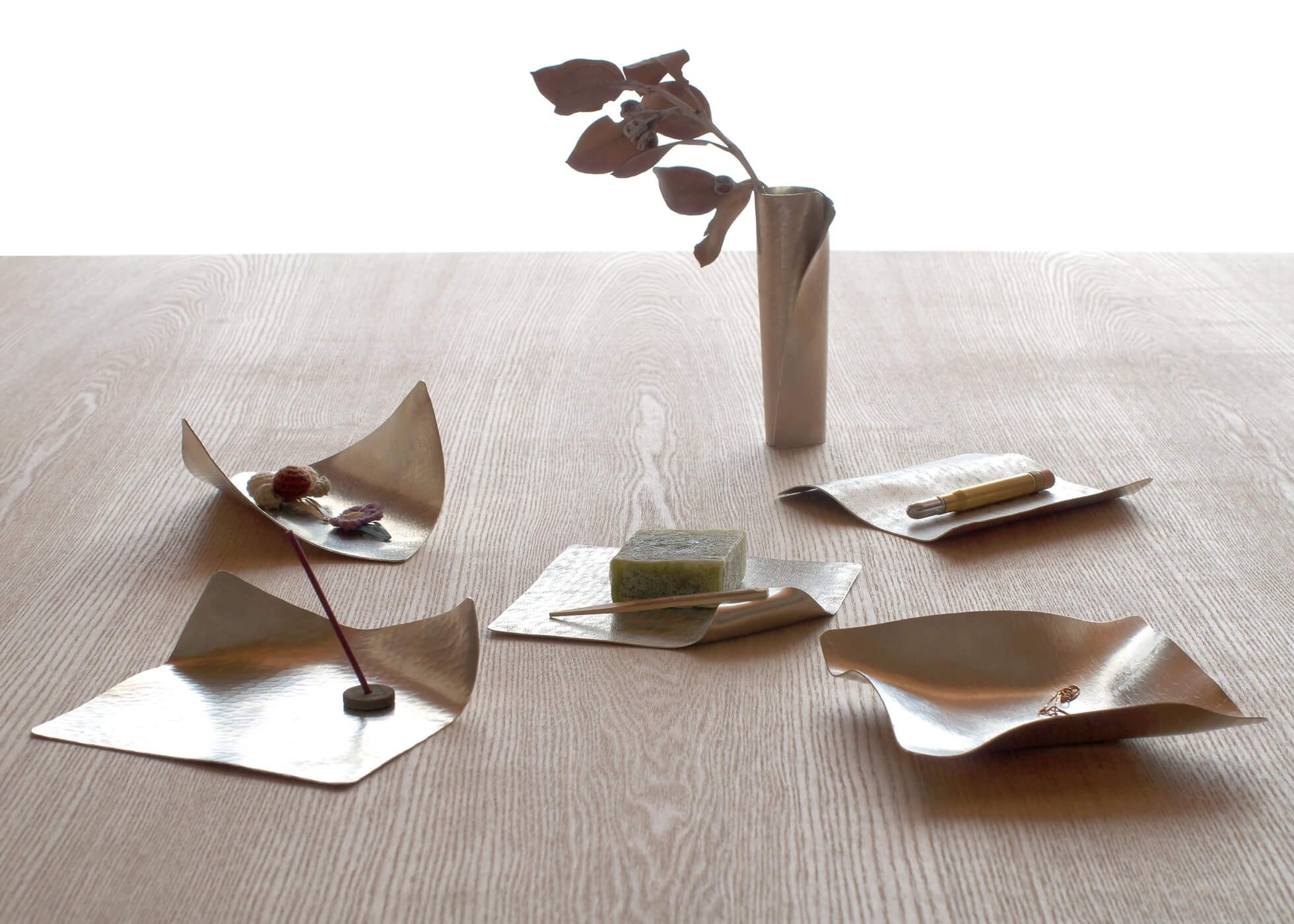 Source: syouryu
Suzugami is another brilliant product incorporated with functional beauty.
This thin tin sheet, which can be used for a plate, is extremely functional because of its flexibility that can be changed to any shape easily depending on the content and amount to be placed on it. The plate is so soft that anyone who picks it up can't help but wonder, "Is it really metal?" Tin is such a soft metal that it  is often mixed with other materials to make it easy to handle. But Suzugami takes advantage of its softness and only uses pure tin material.
Highly skilled craftsmen pound the tin numerous times to make it as thin as paper. The flat shape looks stylish.    Even just placing the suzugami on a shelf creates sophisticated vibe, as the subtle patterns on the surface add elegance. Also, suzugami is not limited to food plates. They can be useful and attractive as a flower base or key tray.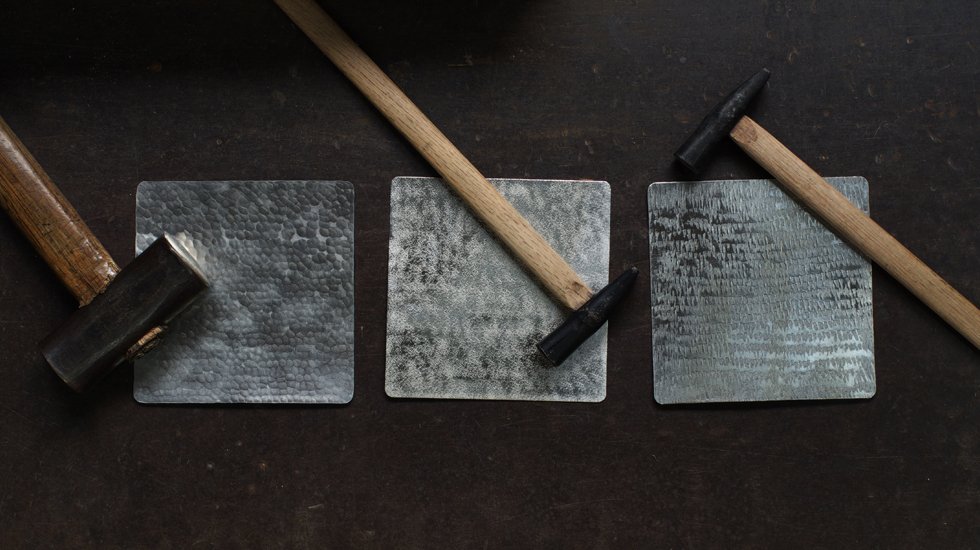 Source: syouryu
Suzugami is produced in Takaoka in the Toyama prefecture, a town famous for copper craft. Takaoka copperware has been produced since the beginning of the Edo period, but they use other metals, too, including tin and iron. Their traditional technique which was used to make ritual items at Buddhist temples is now used to create new types of daily necessity items.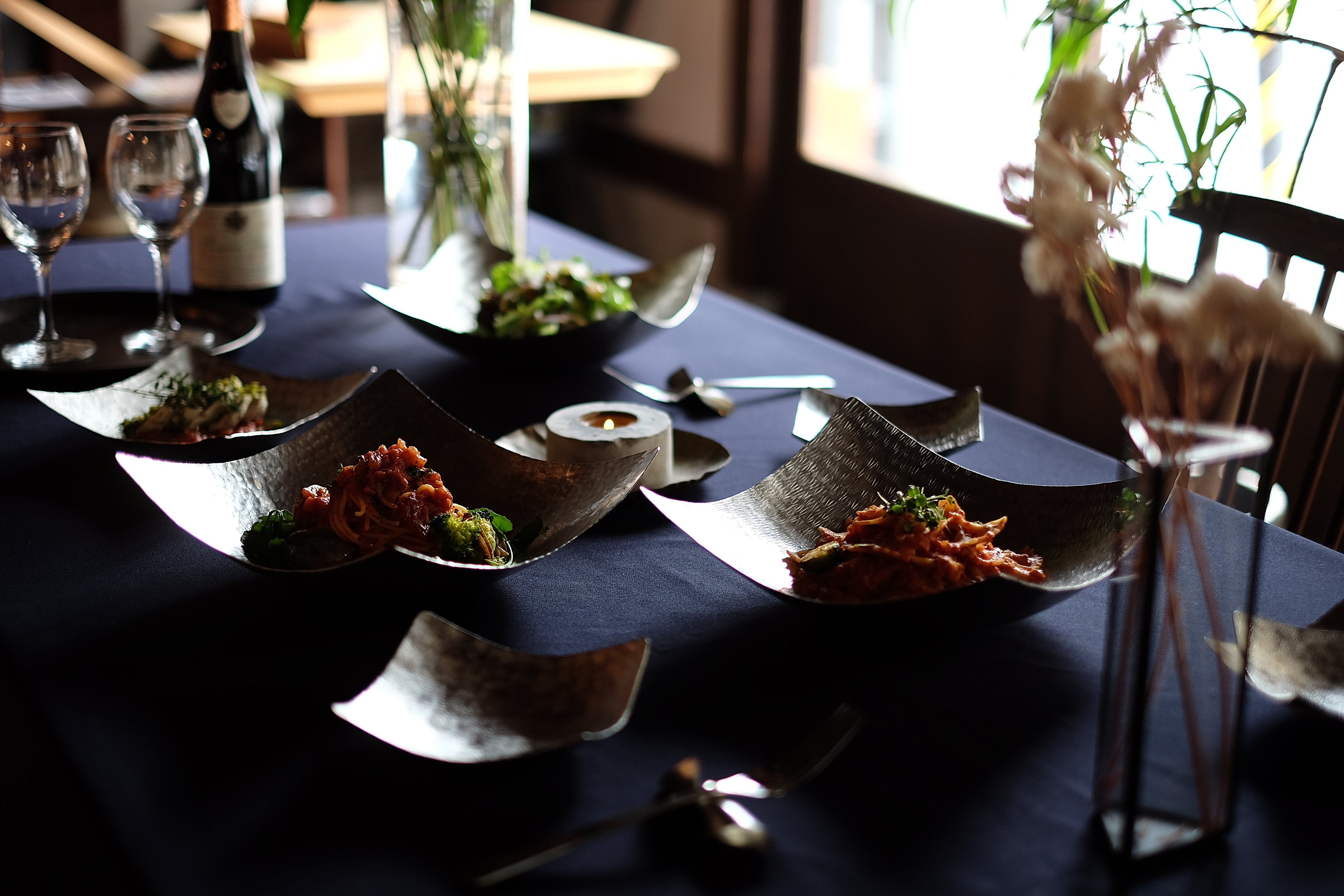 Source: syouryu