Technology
Minimum air volume
and higher suction performance
Increasing the suction performance with less power.
A design concept utilizing the law of nature
There is an impression that the greater the energy used, the more the suction performance increases. However, as the wind is sucked fast into narrow channels, it is possible to increase suction performance with less power.
In order to efficiently capture the fume generated during cooking, FUJIOH has realized an energy-saving cooker hood with precise design.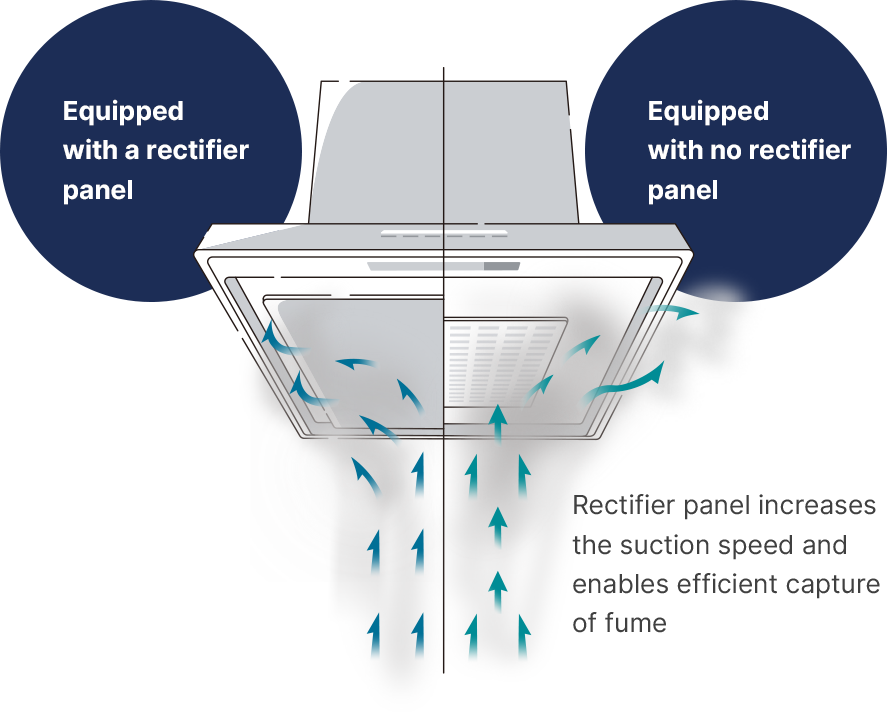 Rectifier panel narrows the suction opening for increasing the suction speed
Rectifier panel narrows the suction opening
Imagine that water is discharged fast when the nozzle of a hose is narrowed. Such law of nature is employed in the design of our cooker hood.
By intentionally covering the suction opening with the precisely designed rectifier panel, the suction area is narrowed, increasing the suction speed.
As a result, higher suction performance is enhanced through
lesser power.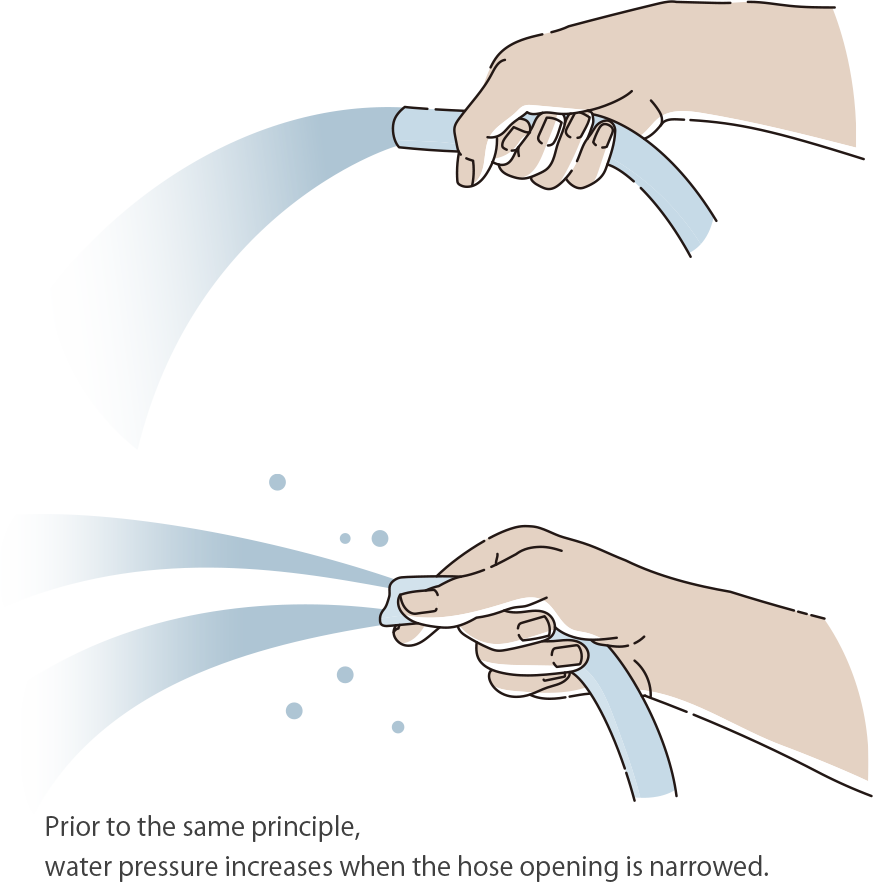 The suction performance is confirmed and quality is maintained through repeated testing
The suction performance
For all models, we conduct smoke capturing tests to confirm that the suction performance is sufficient. In addition, we design the optimum shape and position of the rectifier panels by conducting flow path analysis when necessary. High quality is maintained in all models.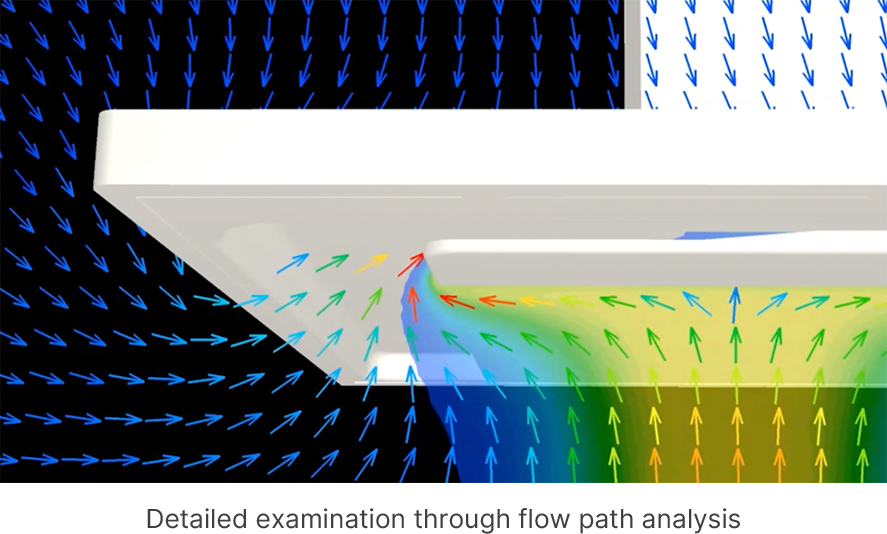 Realizing a comfortable cooking environment with reduced noise due to minimum air volume
Realizing a comfortable
The suction design employing the rectifier panel enables efficient capturing of fume with minimum air volume. As excessive air volume is not necessary, noise can be reduced.
During cooking, conversations can be enjoyed in living and dining rooms without interference from the operation noise.
To see our products in more detail, please visit the website of each country.