Oil Smasher for a cooker hood
that is clean to the inside
Cooker hoods tend to present an image of being "prone to getting dirty", for example, oily fans and filters.
Therefore, we turned our attention to a new perspective of making them more dirt resistant.
Our cooker hood with a patented technology, Oil Smasher blocks maximal oil from fume to pass inside* the hood body facilitating prolonged cleanliness of the internal parts such as fan.
*Inside: Fan box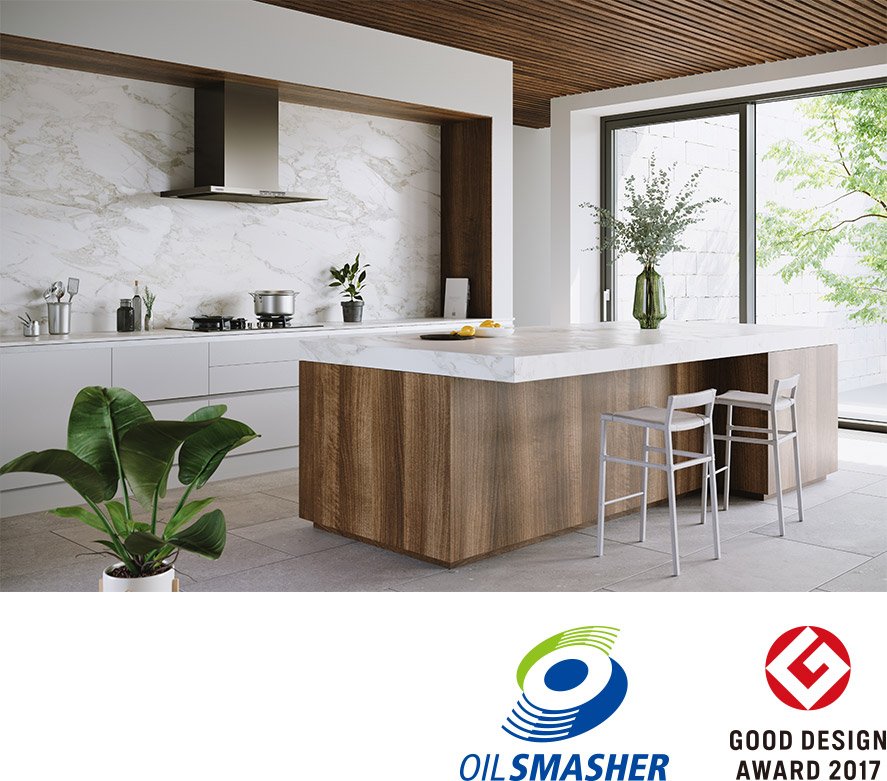 Oil blockage keeps internal parts* clean
Oil blockage keeps
Major types of cooker hoods capture oil with parts such as the filter, inner structure and fan.
In contrast, our Oil Smasher is designed to capture almost all the oil with the spinning disk to make it harder for oil to get inside.
Only cleaning the external body and parts that are easy to
access will keep the hood clean.
*Internal parts: Fan box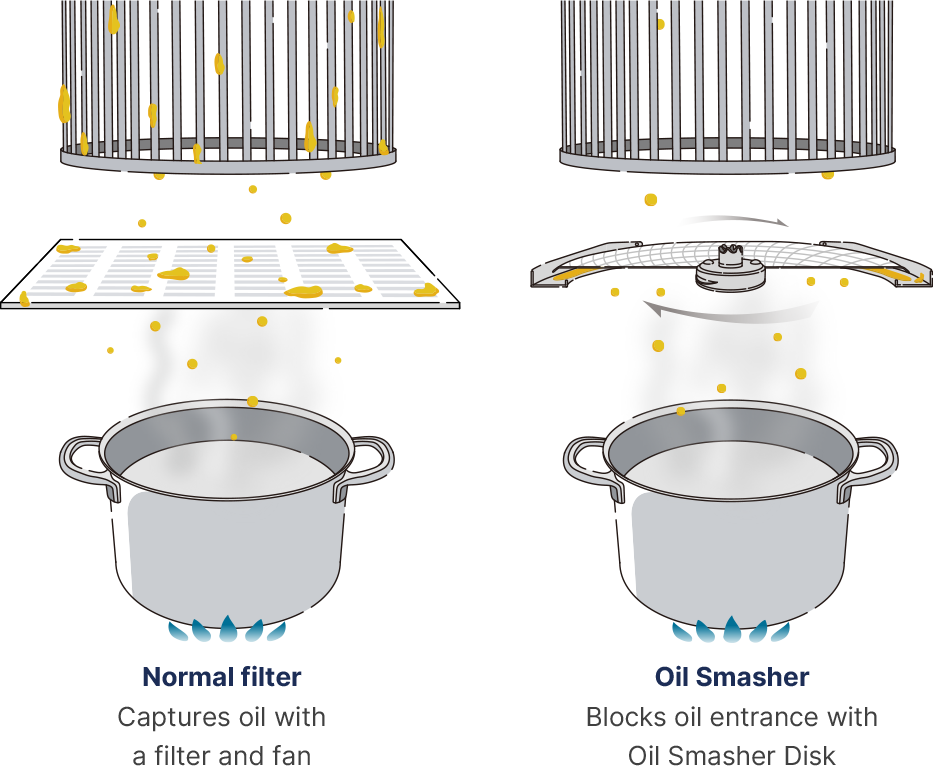 Normal filter vs. Oil Smasher Disk
The difference in oil collection mechanismNormal filter vs.
Oil Smasher Disk
With normal filters, oil is filtered and captured by parts such as filter, fan etc and the captured oil is later passed to the oil tray.
In contrast, Oil Smasher blocks oil using the centrifugal force of the spinning disk.
It sputters oil to collect it on the oil tray efficiently.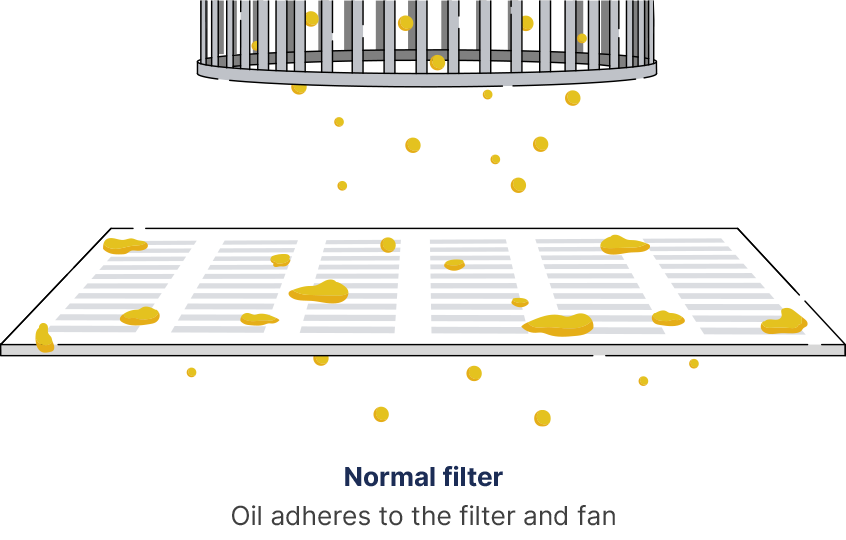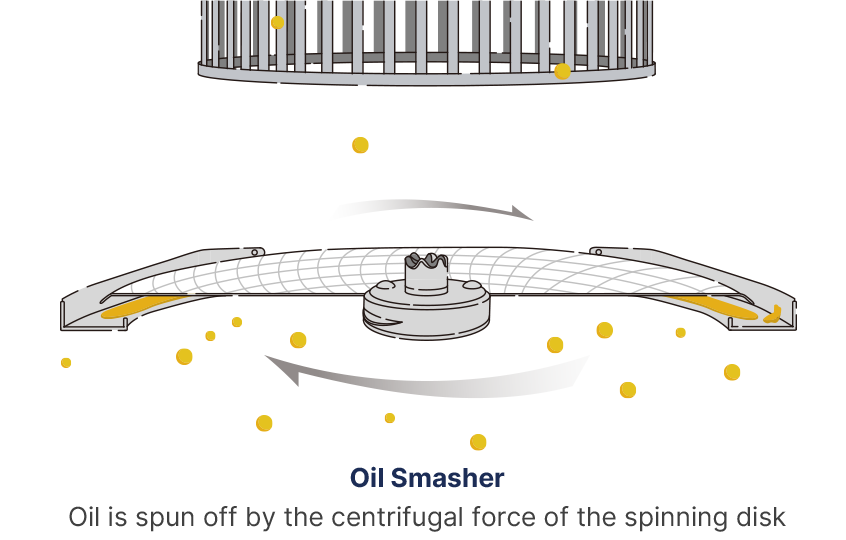 Over 400 thousand houses
have Oil Smasher in Japan*Over
400 thousand houses
Sales of cooker hoods employing Oil Smasher have been increasing, and a total of over 400 thousand units have been sold in Japan so far.
In addition, we conducted an oil capturing test using various types of oils that are frequently used in large amounts in Asian cooking. With a capturing efficiency of approximately 85% or higher, the Oil Smasher is favored by people in Singapore, China, and other Asian countries.
* Actual sales results: From June 2014 to as of September 22, 2022 (Internal investigation)
* Total series sales
To see our products in more detail, please visit the website of each country.