Technology
Seamless Design
Not only attractive but also avoids
open space for a dirt to stay
FUJIOH cooker hoods are designed with smooth and seamless finishing which make them look sleek and elegant. This is why they blend to any kitchen space perfectly.
But the benefit of seamless design is not limited to just good look. As they do not have any seams, there are only few spaces where dirt can get in, making the maintenance minimal and stress free. Just a simple wiping of the surface will keep the hood clean.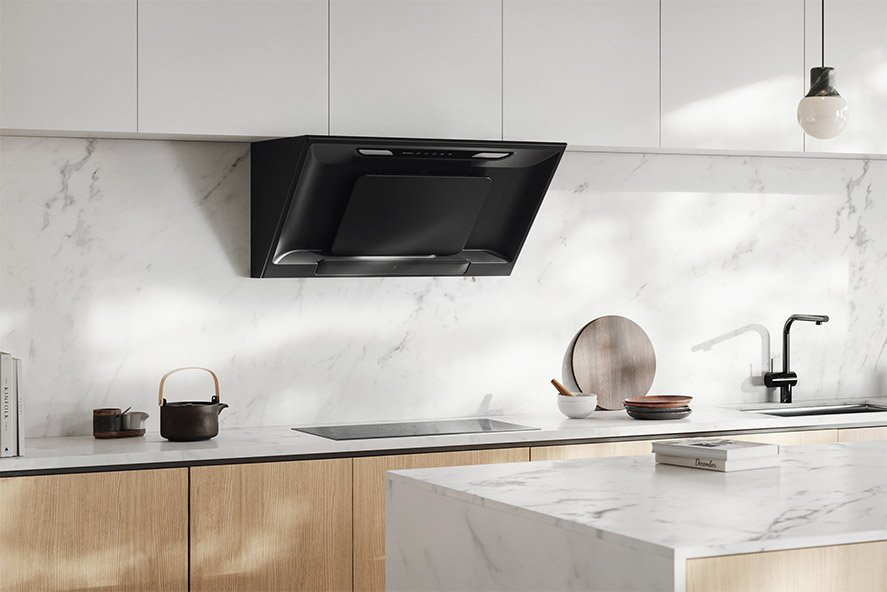 Smoothness achieved through sheet-metal technology pioneered
by continuous effort over yearsSmoothness
achieved
Many cooker hoods are shaped by patching metal sheets together.
However, FUJIOH's cooker hoods are designed with minimal patching to have seamless design though metal bending of a single sheet. This technology, which has been passed down since the company's establishment, is utilized today to form smooth surfaces.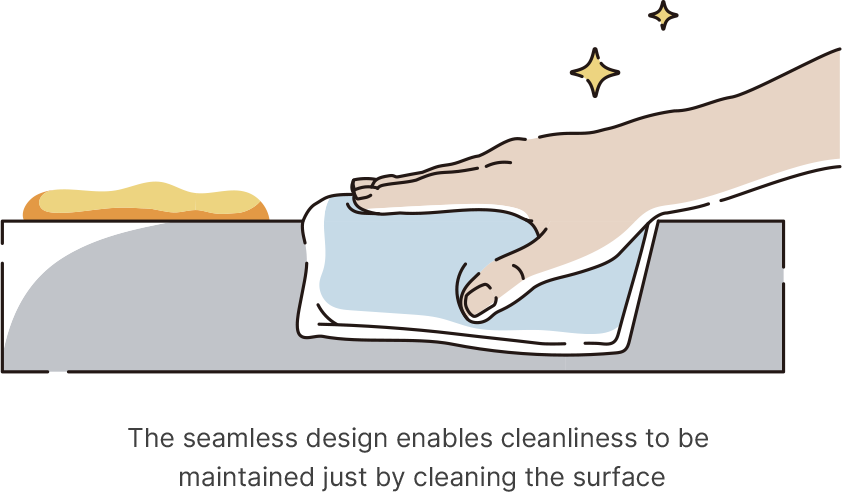 Japan-made cooker hood
with design and functionalityJapan-made
cooker hood
FUJIOH continues to pursue cooker hoods with design and functionality, in order to deliver comfortable space not only during cooking but also after cooking.
It is adopted by a wide range of customers to experience a comfortable cooking scene.
To see our products in more detail, please visit the website of each country.