FUJIOH Cooker hoods- Blending style and function vol.1
Cooker hoods are essential for keeping your kitchen air clean as they extract cooking fumes and filters out greasy particles. However, these appliances are often underestimated because people think they're only for practical use, not style.
But just because they're practical doesn't mean they can't look good too. Let's discover how FUJIOH cooker hoods combine style and function to make your cooker hood both elegant and efficient.
For Volume 1 we picked FR-MS2390.
Model Concept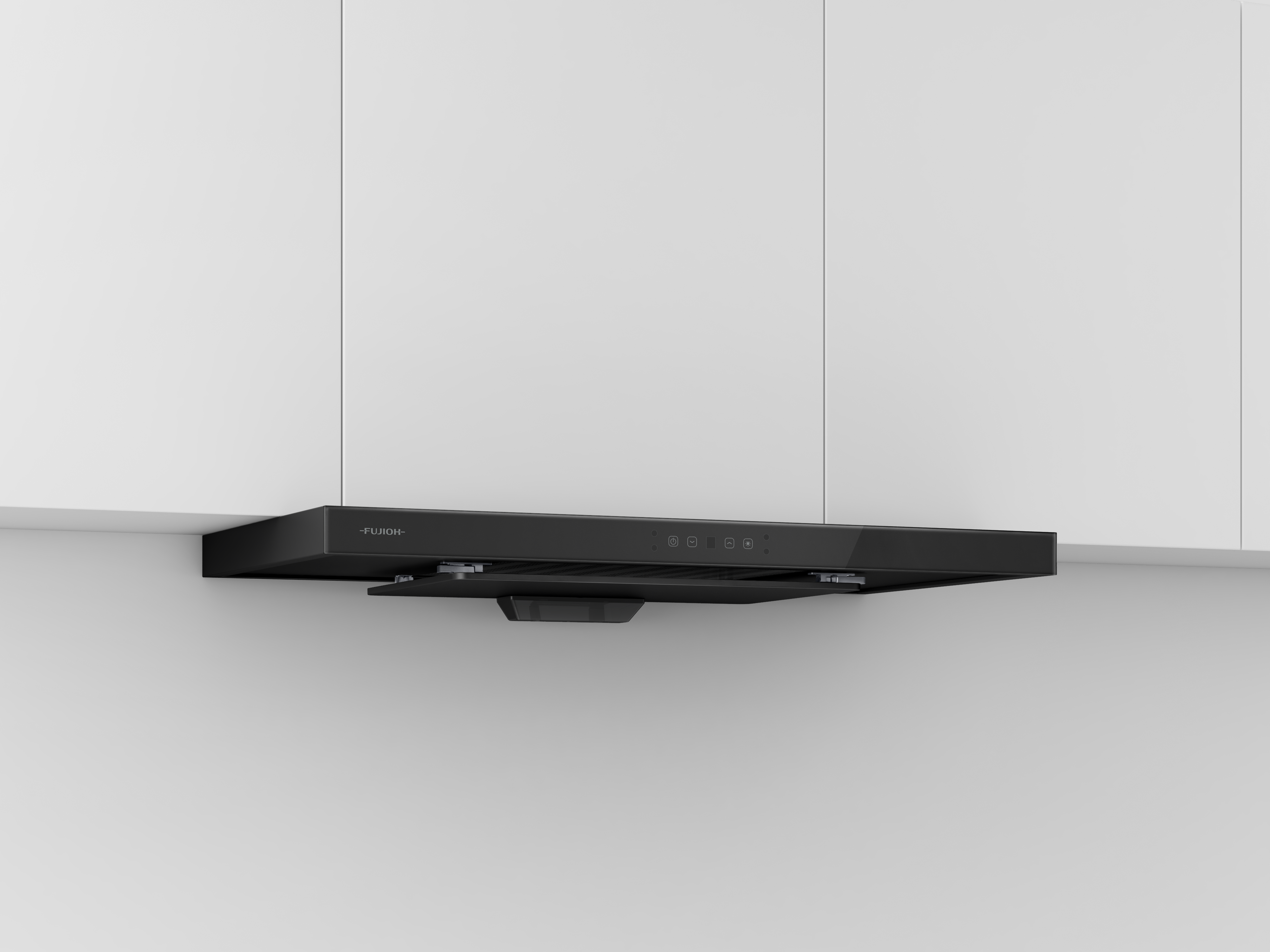 The main concept of this model is to deliver high performance within a compact body size.
Features
1. Functionality: High Oil Capturing
FR-MS23 can capture 86-89% of oil from cooking fumes. Below are the parts that contribute for the achievement of it:
A) Specifically designed rectifier panel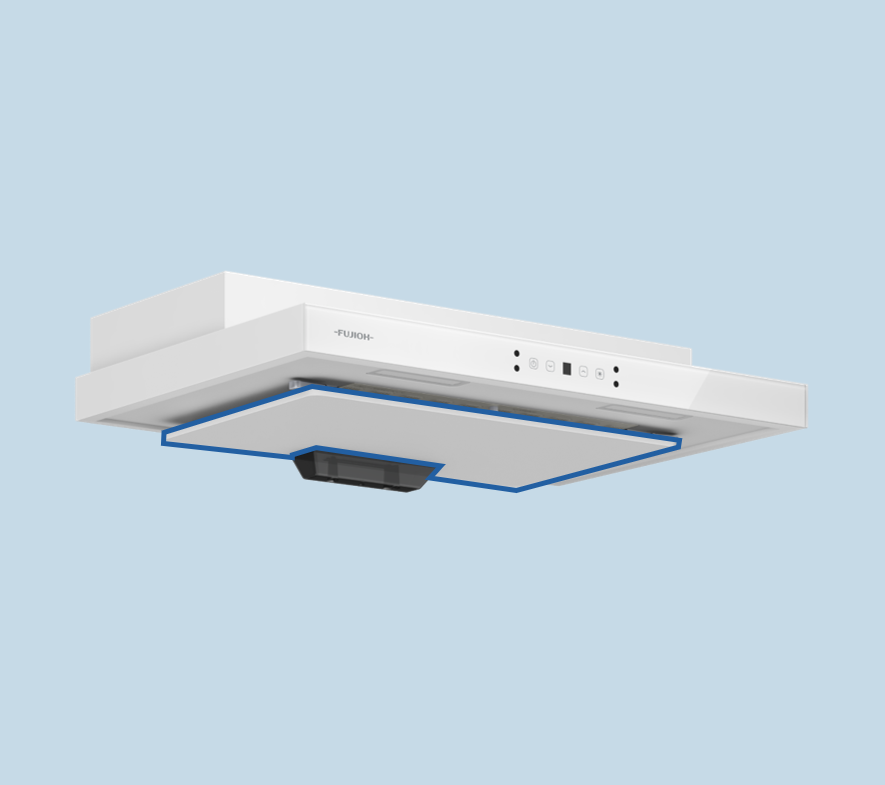 FR-MS23 features a specially designed rectifier panel that narrows the suction opening and boosts the cooker hood's suction speed, delivering a faster and more efficient cooking experience.
Click for more details on rectifier panel.
B) Air Guide Plate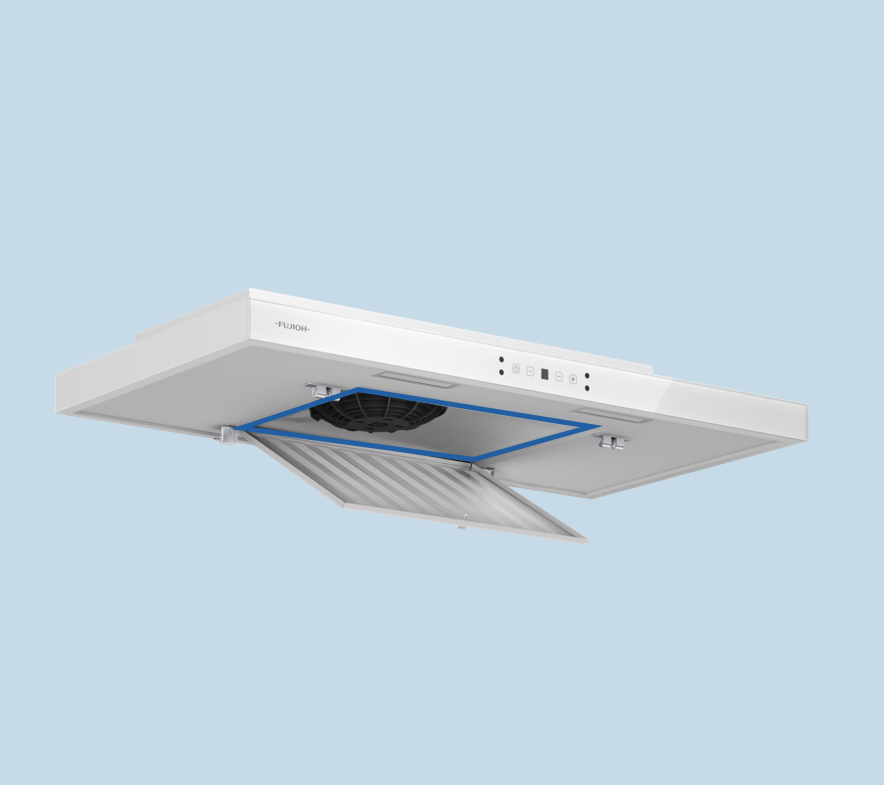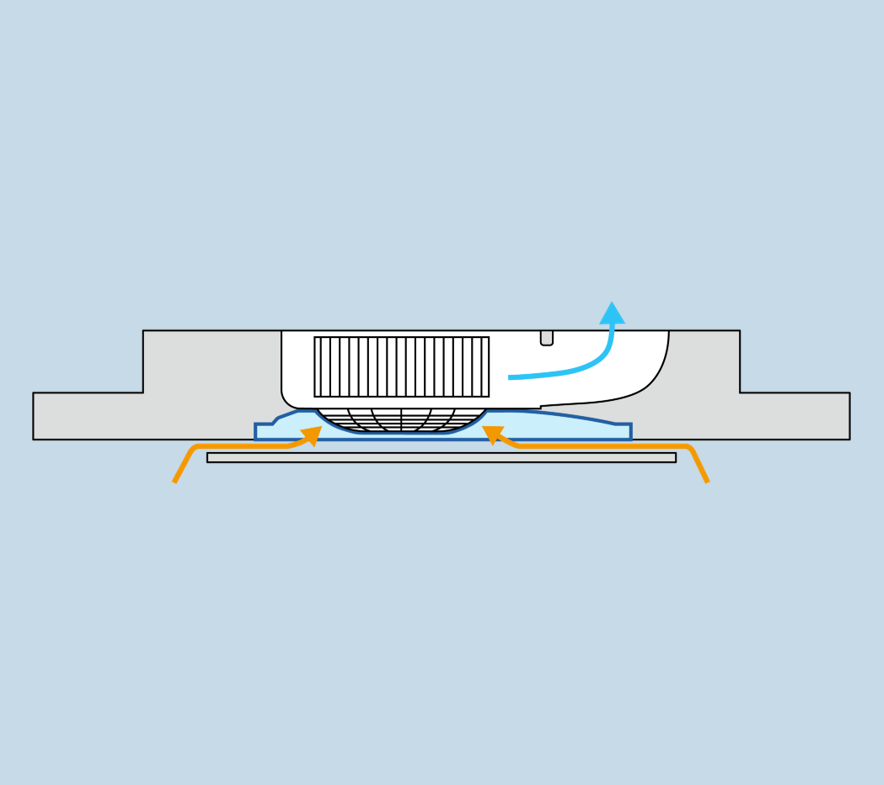 Uniquely set apart from most products on the market, FR-MS23 incorporates an air guide plate. Air guide plate is positioned beneath Aqua Slit Filter and blocks all area except the fan opening.
This structural design prevents the escaping and scattering of cooking fumes that passes through the filter and guides them to where they should enter, resulting in the efficient fume suction.
C) Aqua Slit Filter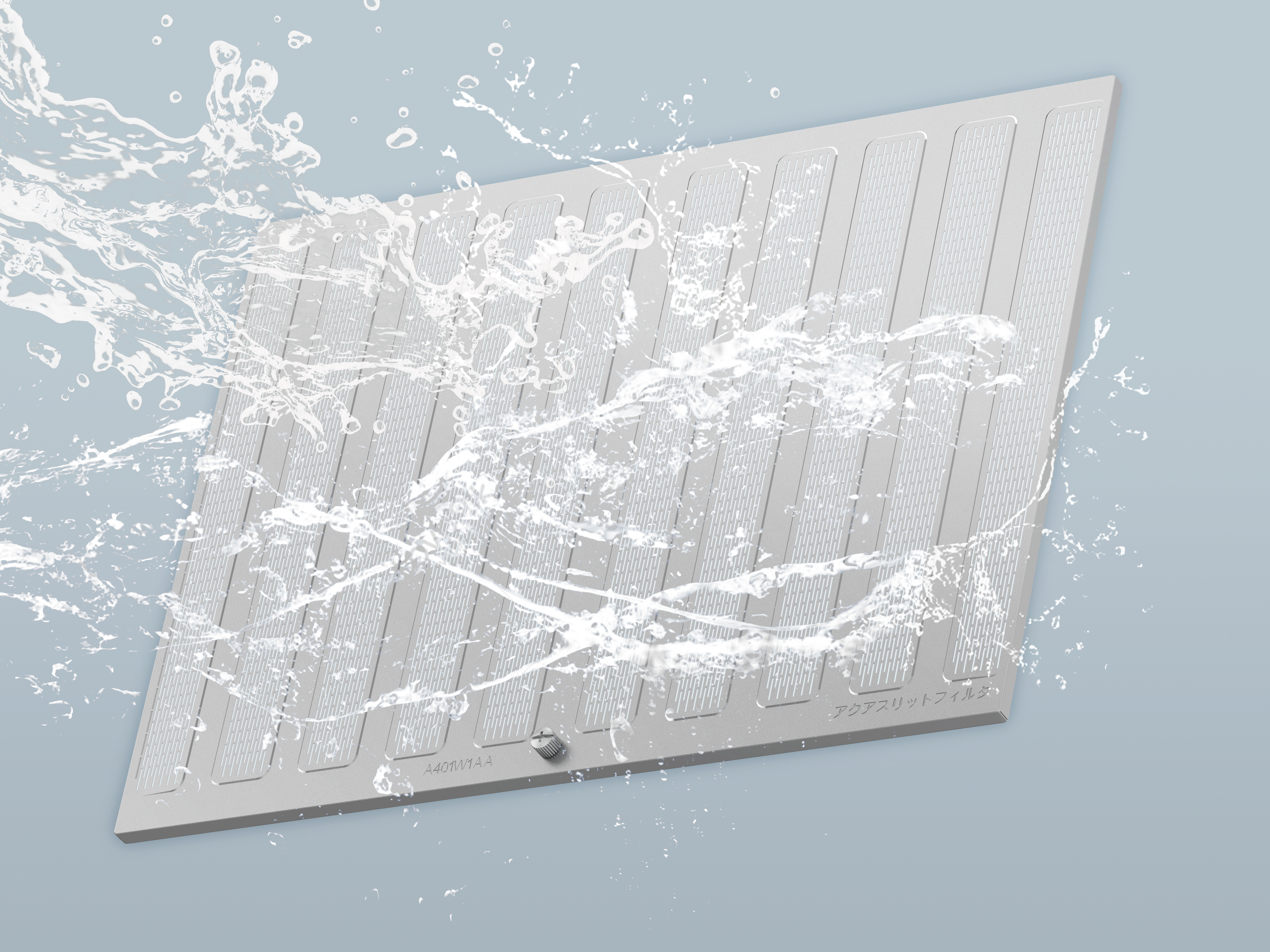 FR-MS23 has Aqua Slit Filter which is researched, designed and produced in Japan by Japanese engineers. This Aqua Slit Filter has multiple openings of perfect size to effectively extract oil from cooking fumes, ensuring effective oil capture. The collected oil is then passed through rectifier panel and gets collected at strategically positioned oil tray. Moreover, this filter is coated with a hydrophilic coating, making them effortless to clean with just water.
2. Aesthetic Feature: Slim look with 3 color options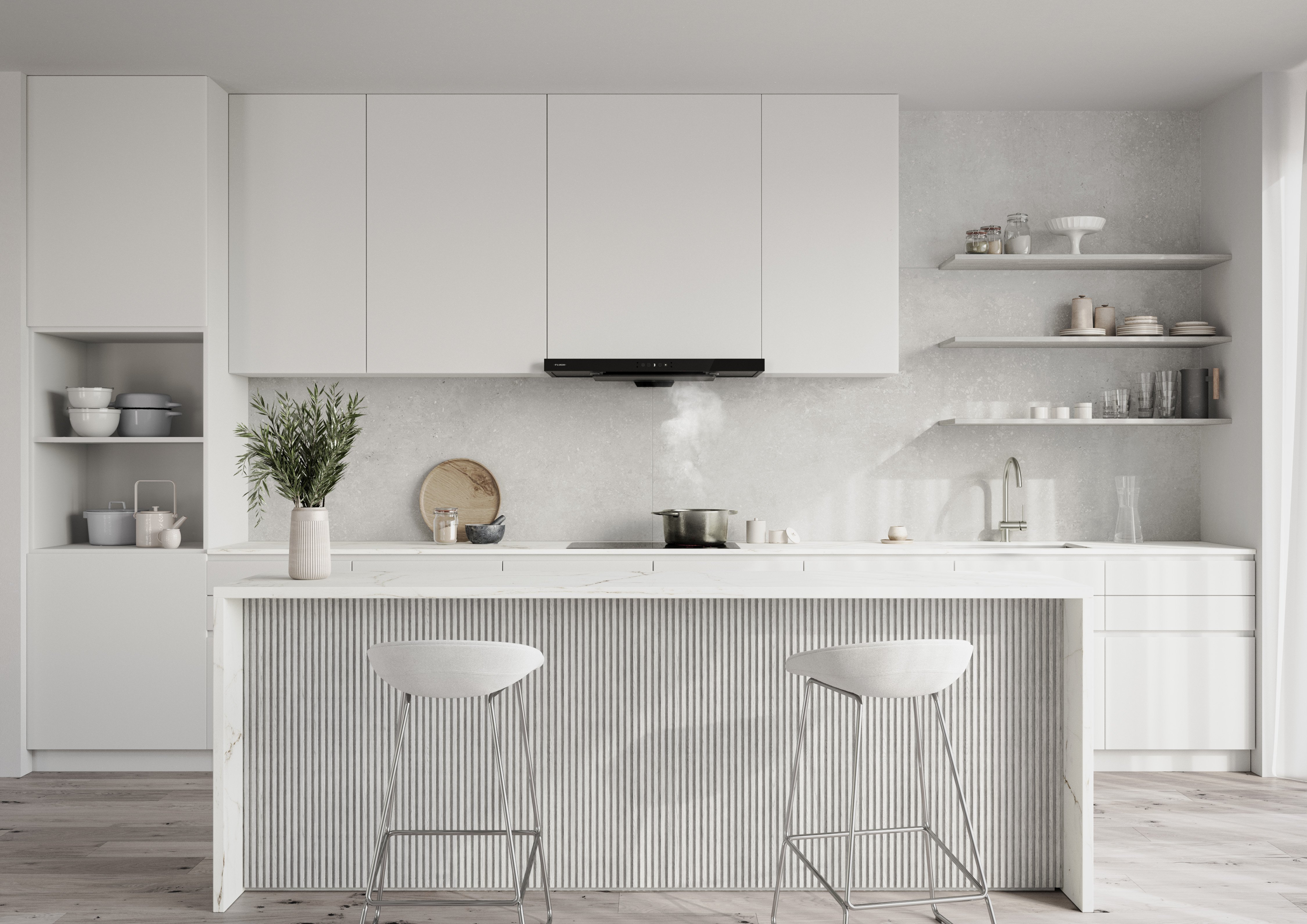 A) Slim Design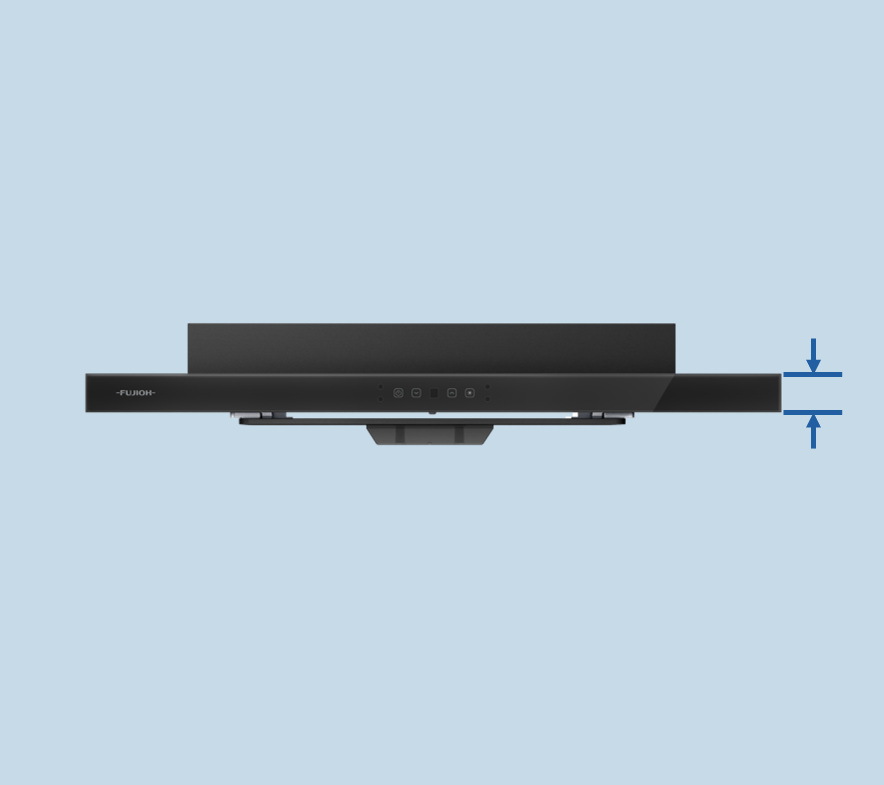 Despite its remarkable ability to capture oil from cooking fumes, this model boasts an incredibly slim 50mm front panel. This cooker hood is discreet and nearly invisible in your kitchen, making it the perfect choice for a minimalistic kitchen design.
B) 3 Color Variations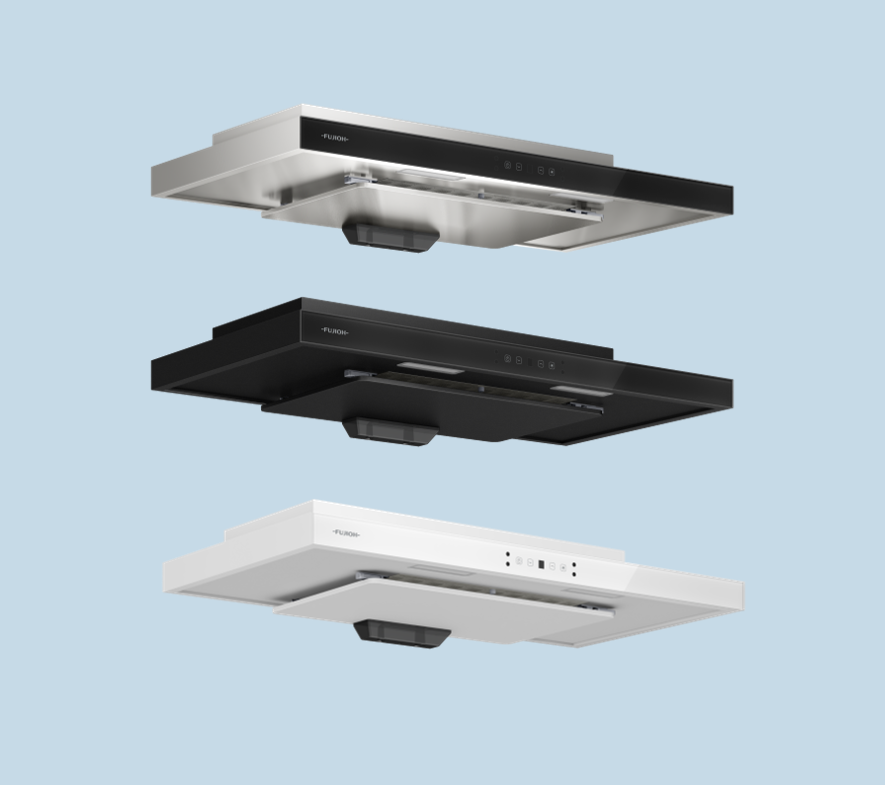 With FUJIOH's expertise in color variation, FR-MS23 offers 3 distinctive choices, a sleek all-white option, a modern all-black design, and a stylish two-toned stainless steel and black glass design. This versatile model empowers you to create multiple dream kitchen designs.
We hope you this article helped in better understanding of cooker hood itself and the cooker hood model featured. We shall feature another unique model in another volume.
*Models available vary by country.