Find your ideal kitchen: Check the popular kitchen design ideas
The kitchen should provide a comfortable space to spend time cooking delicious meals for one's family and friends. A good kitchen design will naturally improve your motivation and kitchen performance. Find a style to suit the practicalities of your kitchen activities. At the same time, don't forget to design the kitchen to match your own style, which helps in adding your personality to the house.
What do you want most from your kitchen? Do you want your kitchen to be a simple but functional area? Do you want to create a cozy inviting space? Or do you want your kitchen to be a showplace for your favorite items? Below are some popular kitchen ideas for design inspiration.
Simple Modern design for a simple and functional kitchen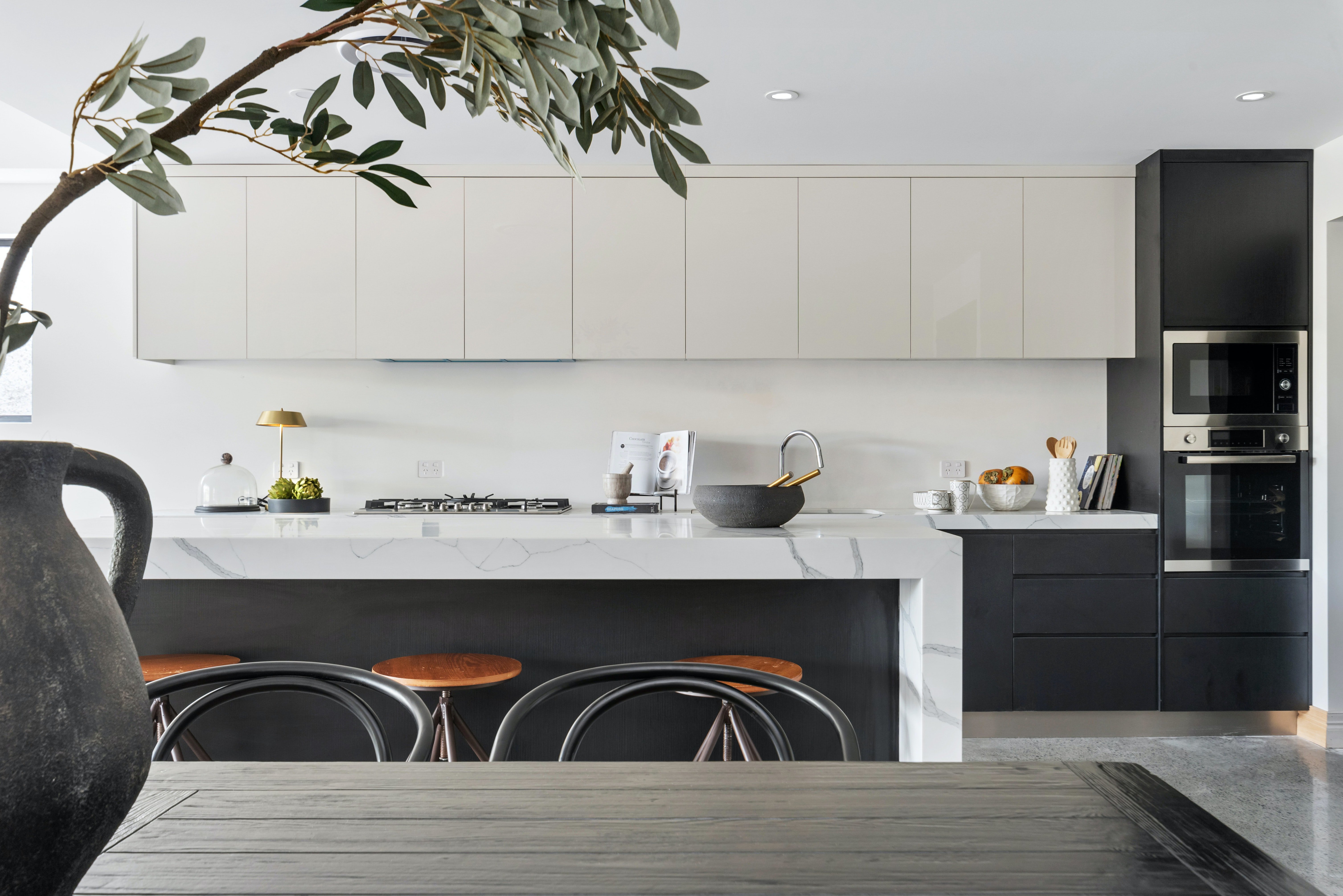 The modern stylish kitchen usually consists of wide-open spaces, minimalist features, and simple color palettes, offering a clutter-free space to cook. The beautiful storage spaces hide unnecessary clutter and sort out the contents efficiently which allows only essential tools on the counter. This open kitchen style provides a functional space to cook and requires only minimum cleaning to maintain kitchen cleanliness at all times.
The smaller kitchen-aid tools should blend in with the rest of the kitchen, keeping the same materials and colors. The unified color palette provides elegance and looks organized even when entertaining a home party where many objects may be lying about on the kitchen counters.
Natural wood cabinet kitchen for a comfortable and relaxing feel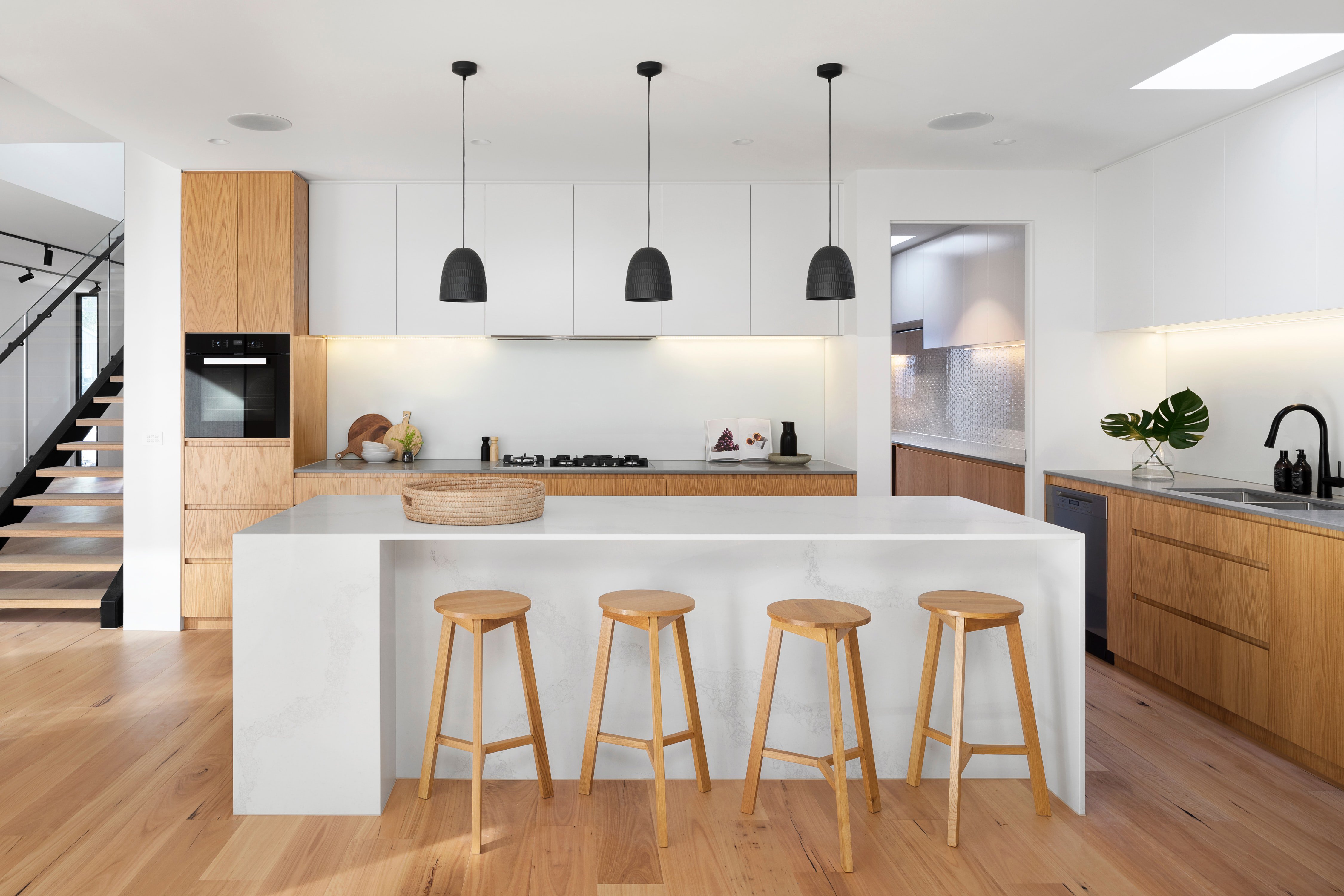 The classic natural wooden cabinets always create a cozy and inviting space, providing a comfortable space for entertaining and spending time with family. Using the natural material provides a relaxing ambiance and a calm place to work in. The benefit of natural wood kitchen cabinets, with no paint or stain, allows you to easily arrange textiles, backsplash and patterned countertops, which will add color and warmth.
Décor with earthy elements, such as wood, bamboo, cane, rattan, clay, and stone can add more natural tone in the space, while other extra materials such as metal, stainless steel, glass, tiles, or even black-and-white objects can balance out the space so it's not overly rustic. If you feel like the real wooden material is hard to handle in the kitchen in your region, you can take advantage of wood-like laminated sheets which have become increasingly natural in appearance.
Open shelving kitchen with a personal touch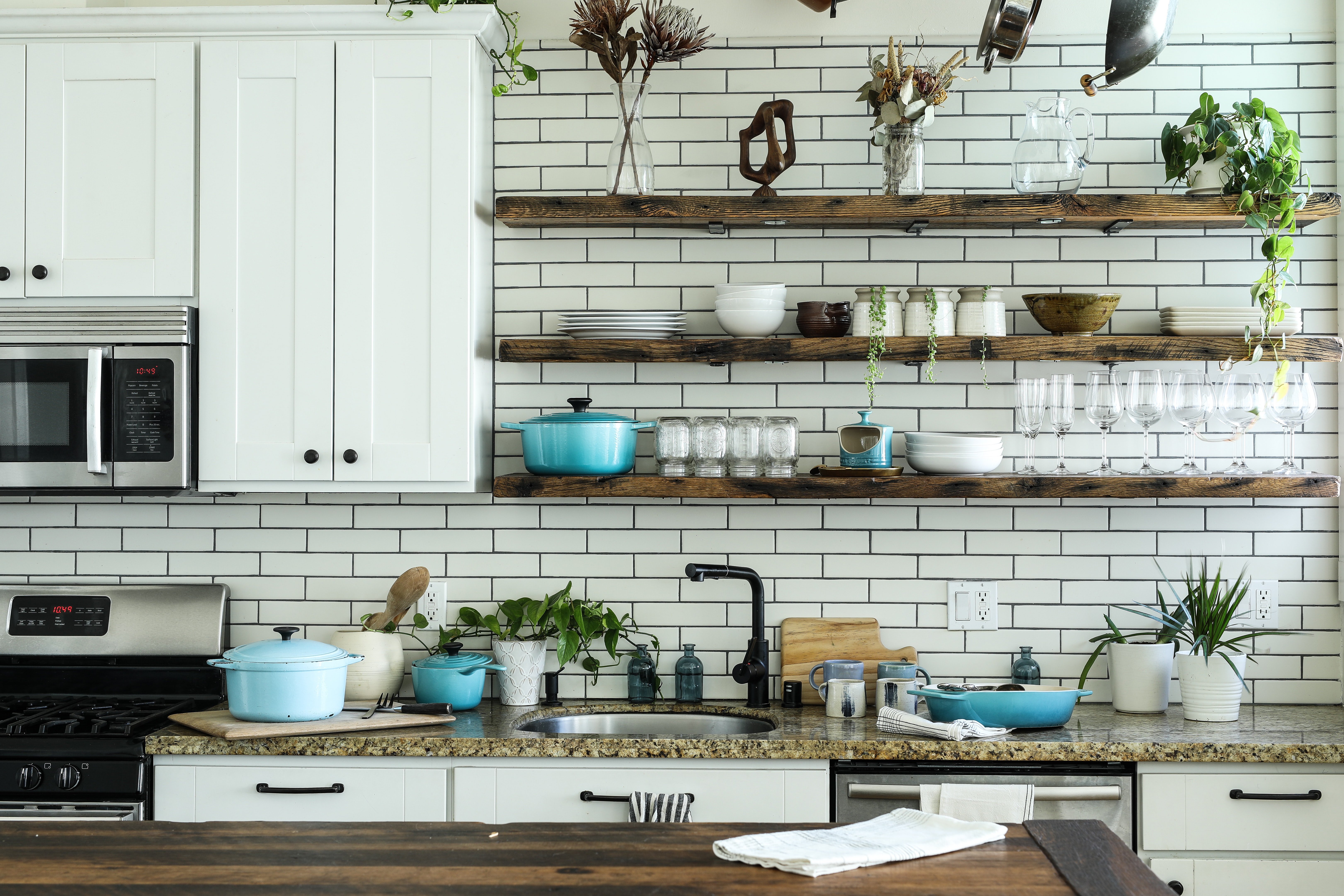 Open cabinetry offers easy access to everyday kitchenware. When styled, open shelving can serve as a pretty display, adding decor to your kitchen and making your own gallery space. While open shelves provide an opportunity to show off your personality, figuring out how to arrange everything can be daunting.
First, select daily-use items and reserve open shelf space for them. This allows quick access to the dishware you use the most, ensuring your display is user-friendly. To keep the look coherent, stick to a color scheme and don't overload items on the shelves. In addition to color, limiting display items to one particular material or form will make the kitchen appear more integrated. The open shelf is a great place to appreciate handmade products such as hand-woven baskets, rattan items, and bamboo utensils. As well, children's photos and their craft work, or cup and saucer souvenirs from family travel, can add a sense of affection and memorial moments to the kitchen atmosphere.
The mood and tone are different in each style. Choose the perfect kitchen style for your home!