Interior color cordination with colored cooker hood vol.1
Featured kitchen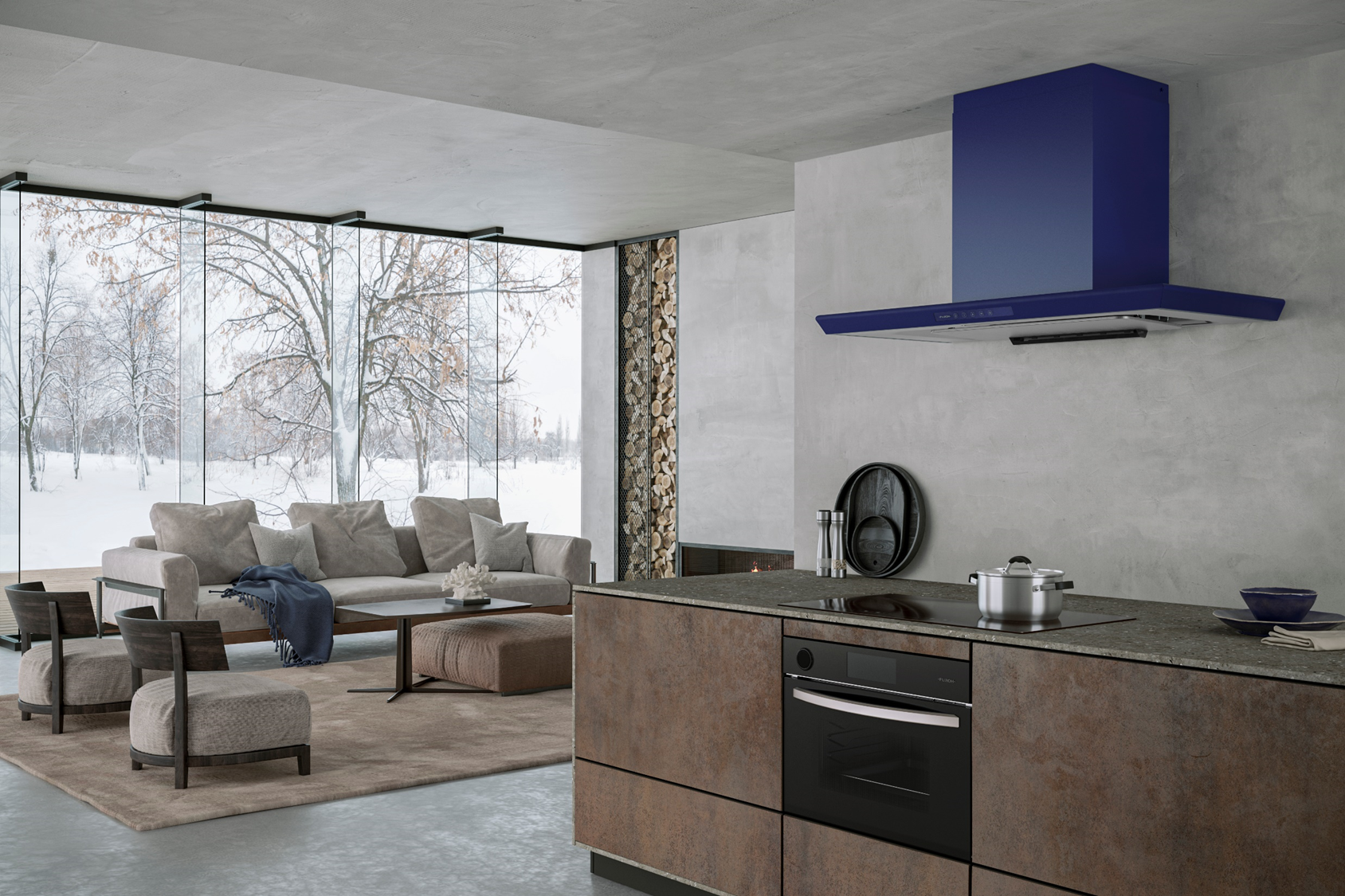 The blue color of the hood stands out the most, adding luxurious sensation to the space. The interior design is simple with not many decorations, but still has a warmth in it.
The design concept of this kitchen is described below in terms of color and items used.
Kitchen interior design tips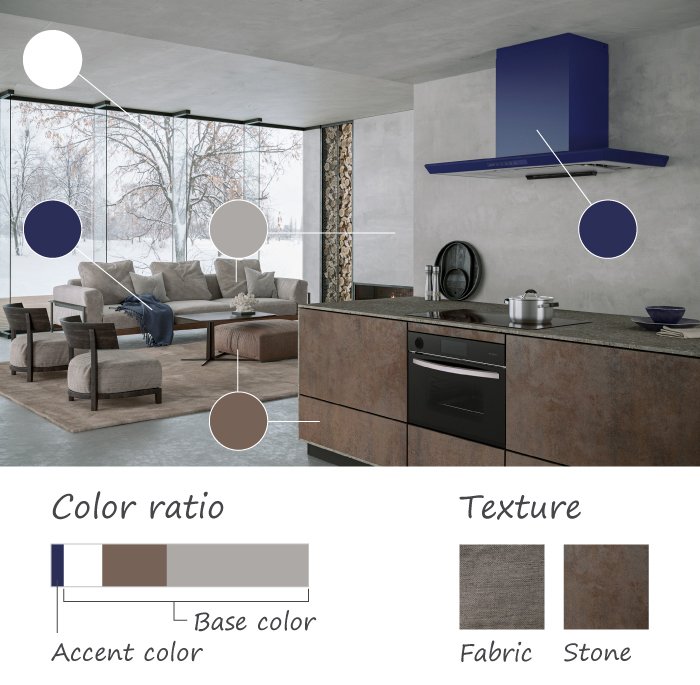 The vibrant blue accent color when used solely will look out of the space, however the same blue color is repeated in other items which has helped to blend it well into the space. Use of this accent color has not allowed the overall space to look plain but instead added an extra lavish to the look. Since the color has a strong assertiveness, it is recommended to limit its use to 5% of the total color palate.


The modern looking blue color is also balanced by the natural looking base color and richly textured items to create a warm, soft and relaxing atmosphere.


The snowy scenery seen through the large window has contributed in not making the space too heavy and giving a sense of effortless style. Decorating a big mirror or a large art frame of a snowy landscape are also recommended as they provide the similar effect.
Featured products
Cooker hood: CXW-256-LN2 TBE (FUJIOH)
Induction hob:

A781H2 BK (FUJIOH)

Oven:

FV700ZK (FUJIOH)
*Products may not be available depending on the country.
Click here to see products available by country.
Click here for more interior color coordinations with colored cooker hoods.
Click here to check the full color lineup of FUJIOH products.