Hello, Japandi. Ideas to create a Japandi style in your home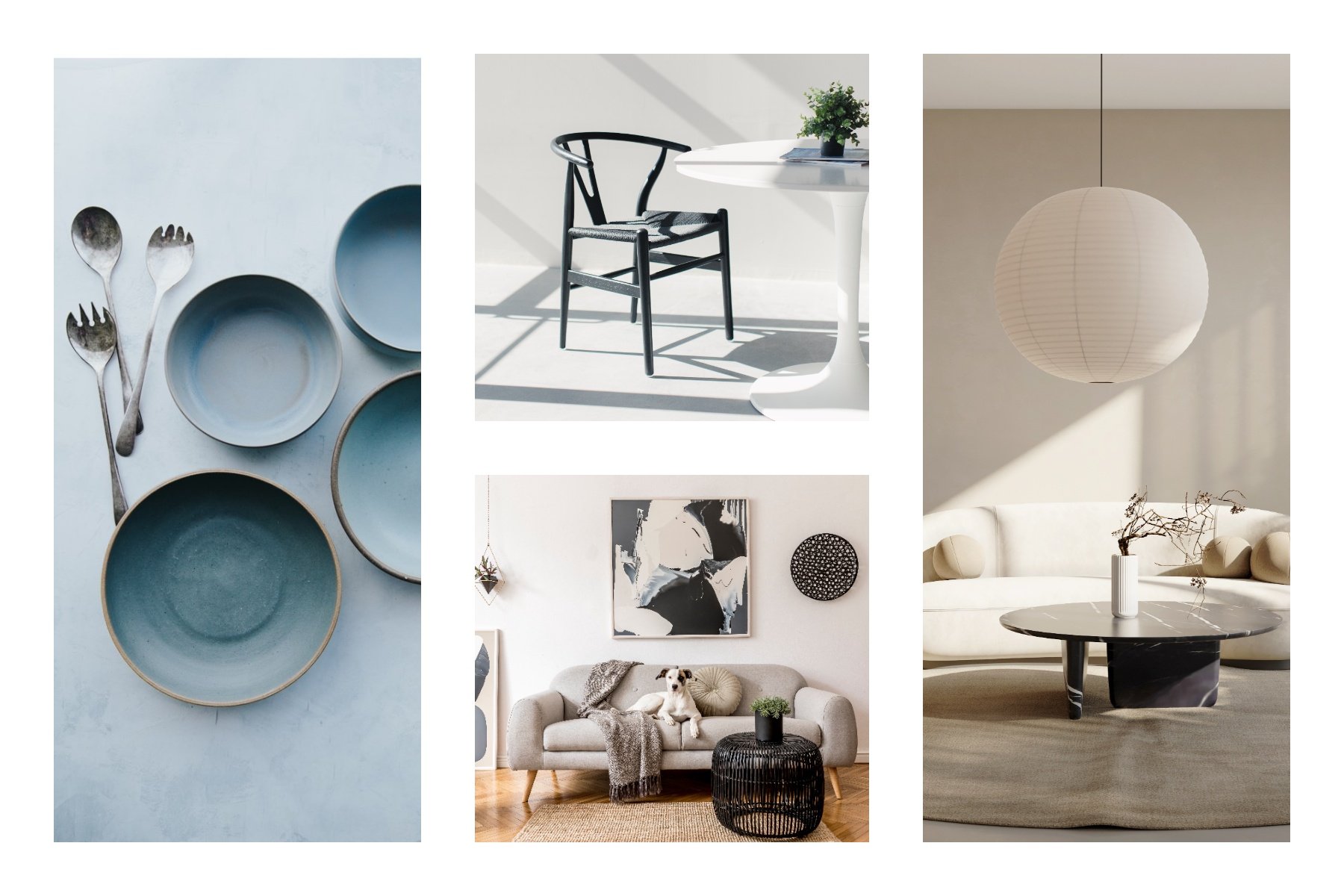 Japandi is an emerging design style that has become increasingly popular. It is a fusion of Japanese and Scandinavian styles with a focus on minimalism and comfort, using natural materials, neutral colors, and clean lines.
This article explains ideas to create a Japandi style home with furniture and home accessories.
First of all, to maintain a house interior designed in Japandi's minimalistic fashion, begin by removing clutter and leaving some empty spaces; this will give the house a sense of openness. Japandi's aesthetics call for the appreciation of blank spaces. Even without any big renovations, there are many ways to infuse your space with a Japandi vibe.
Let's look at some examples of effective ways to create a Japandi style house.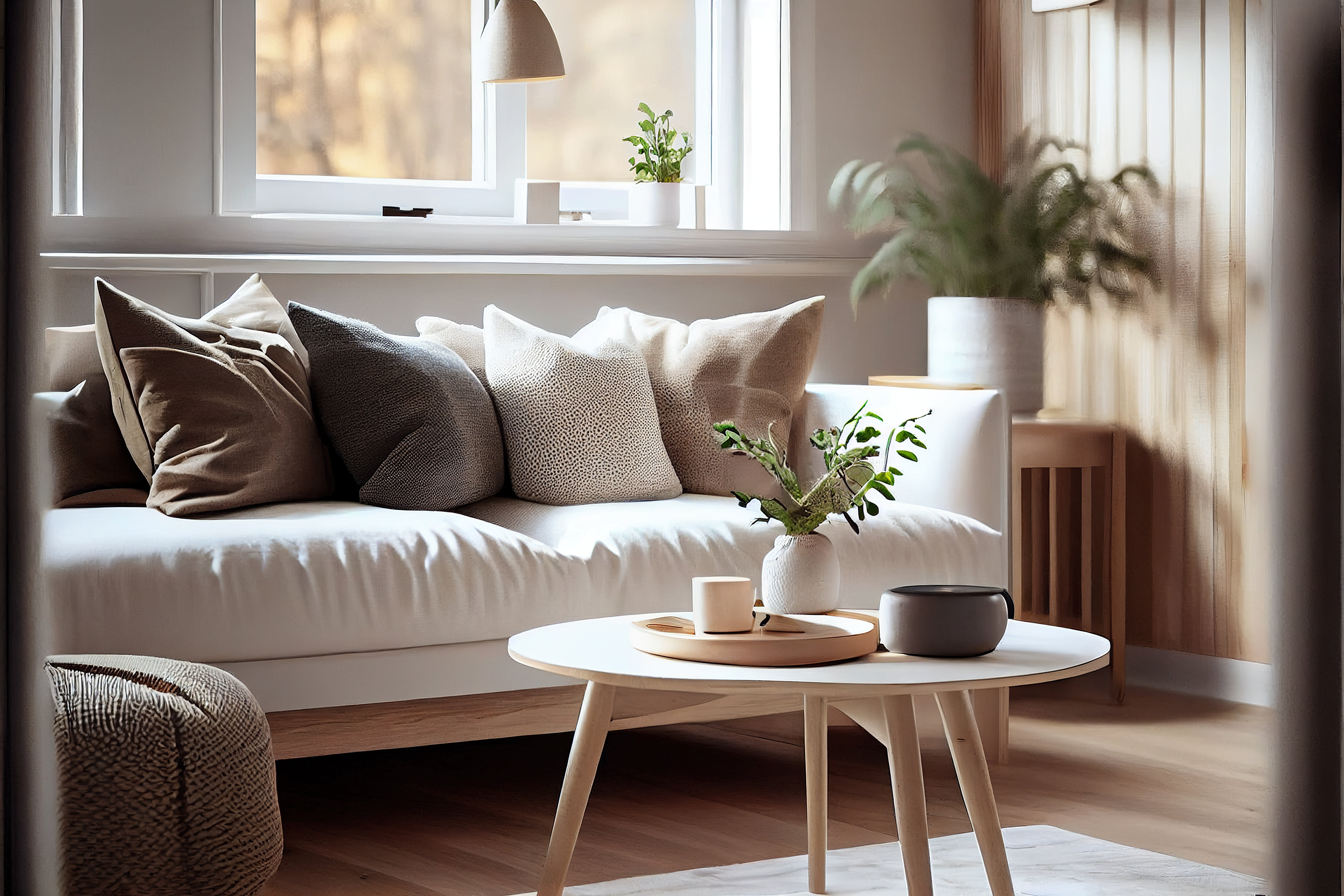 Paper lanterns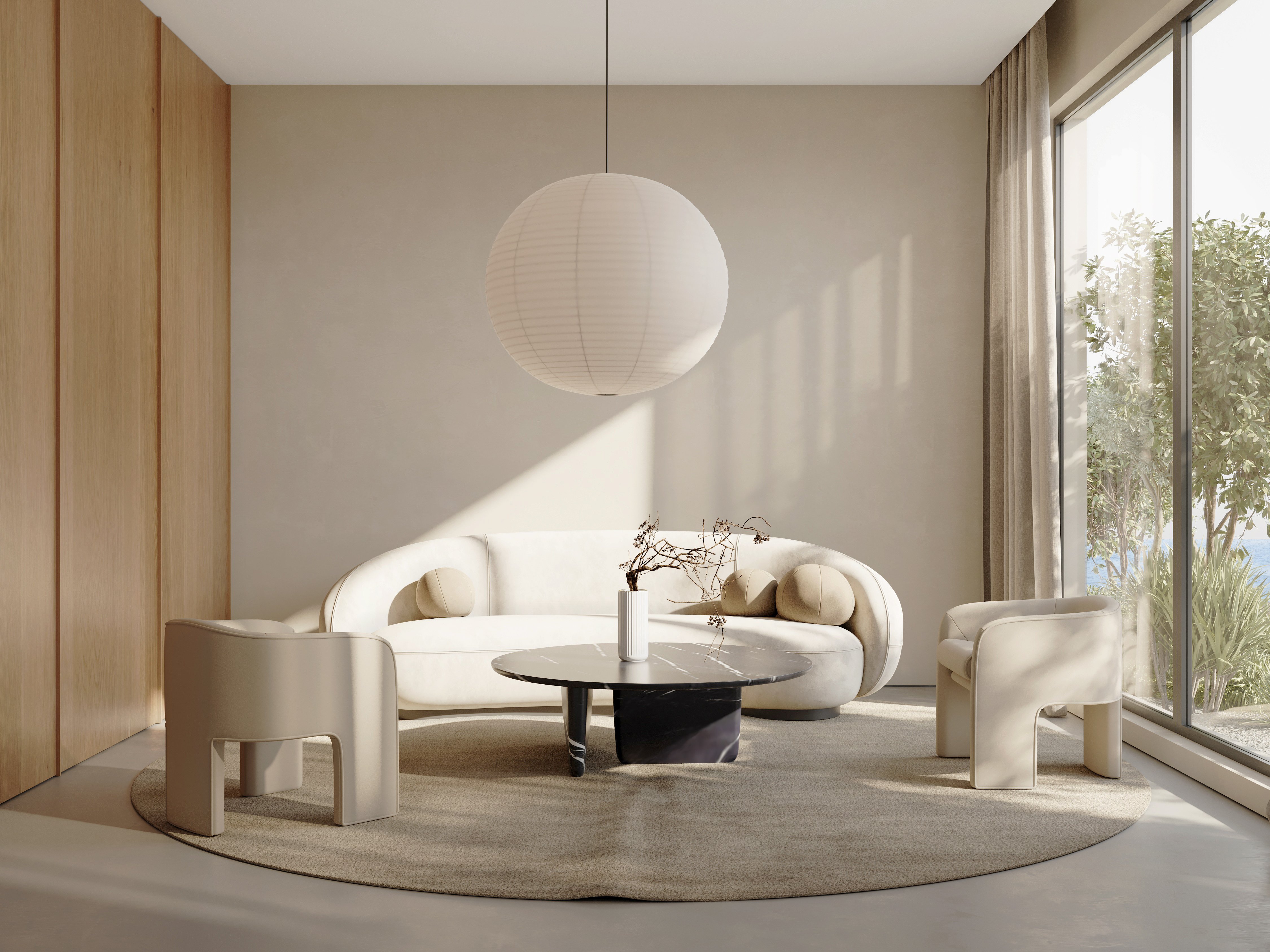 At night, soft light will provide a sense of calm, adding a feel of comfort and quiet to your home. Pendant lamps hung on a slender cord, can gently illuminate only desirable spots rather than flooding the entire room with ceiling lights. Especially the paper lanterns made of translucent Japanese washi paper create a soft ambiance and are visually attractive.
Paper cord chairs and wicker chairs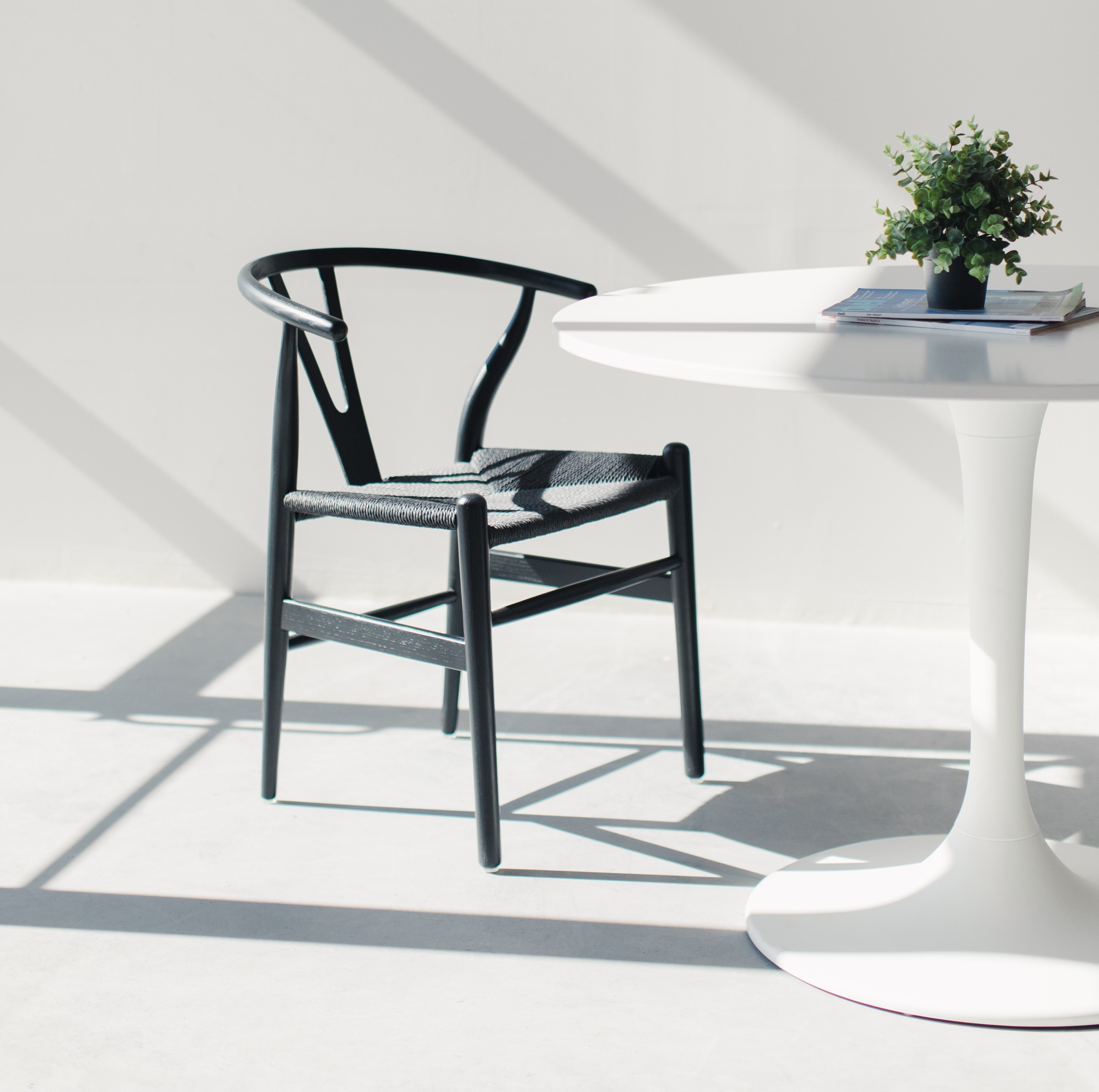 Scandinavian designers like to use natural materials in their stylish furniture.
Using natural materials is essential to give the house a coherent look and help ease one's mind. Especially chairs with paper cord and rattan have soft and comfortable seats, which goes well with Japandi style. Additionally, woven seats can be replaced or repaired if necessary which supports a sustainable life style.
The sustainable well-crafted chairs can be used after years as antique furniture and add character to the room.
A good start will be a Wishbone Chair designed by Hans Wegner for Carl Hansen & Søn and a J39 shaker chair by Borge Mogensen, but many other valuable chairs are available at the vintage market.
Modern Japanese plates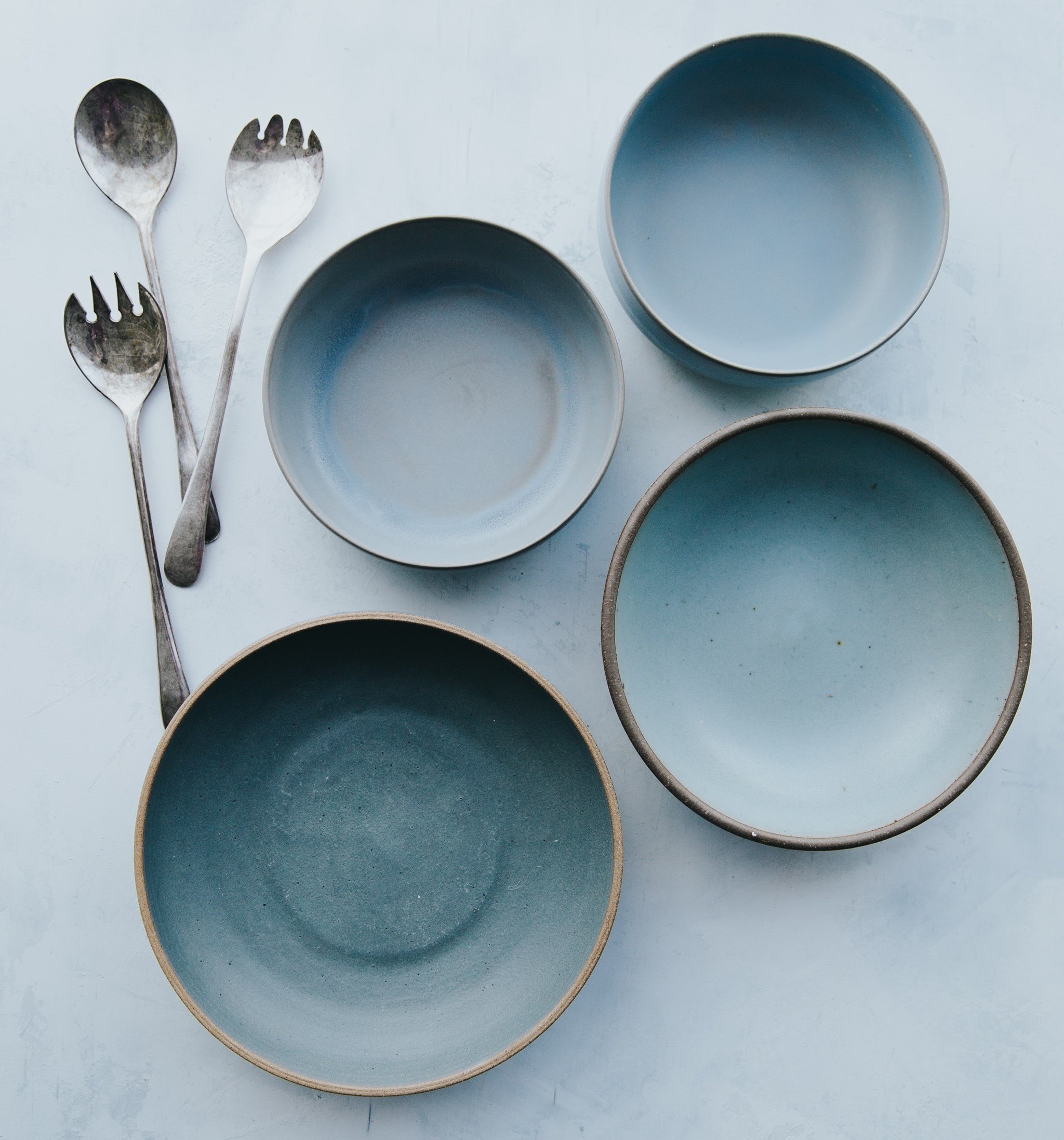 Modern Japanese tableware is simple and sleek, with clean lines, yet a rustic and warm feel.
Many Japanese ceramic and porcelain studios produce simple, but beautifully designed tableware by hand, crafted from raw natural materials. Neutral tone plates help bring out the colors of certain menu items, making simple dishes seem even more inviting.
Nicely crafted Japanese ceramic bowls, plates and vases fit the Japandi style house, and are decorative and useful.
If you have a chance to visit Japan, it is a good idea to stop by one of renowned pottery towns such as Hasami City, Mashiko Town. These towns usually have a long history and hold pottery fairs which display a collection of works from the local studios.
Check the schedule of fairs and pick out some plates for your Japandi style home.
Simple artworks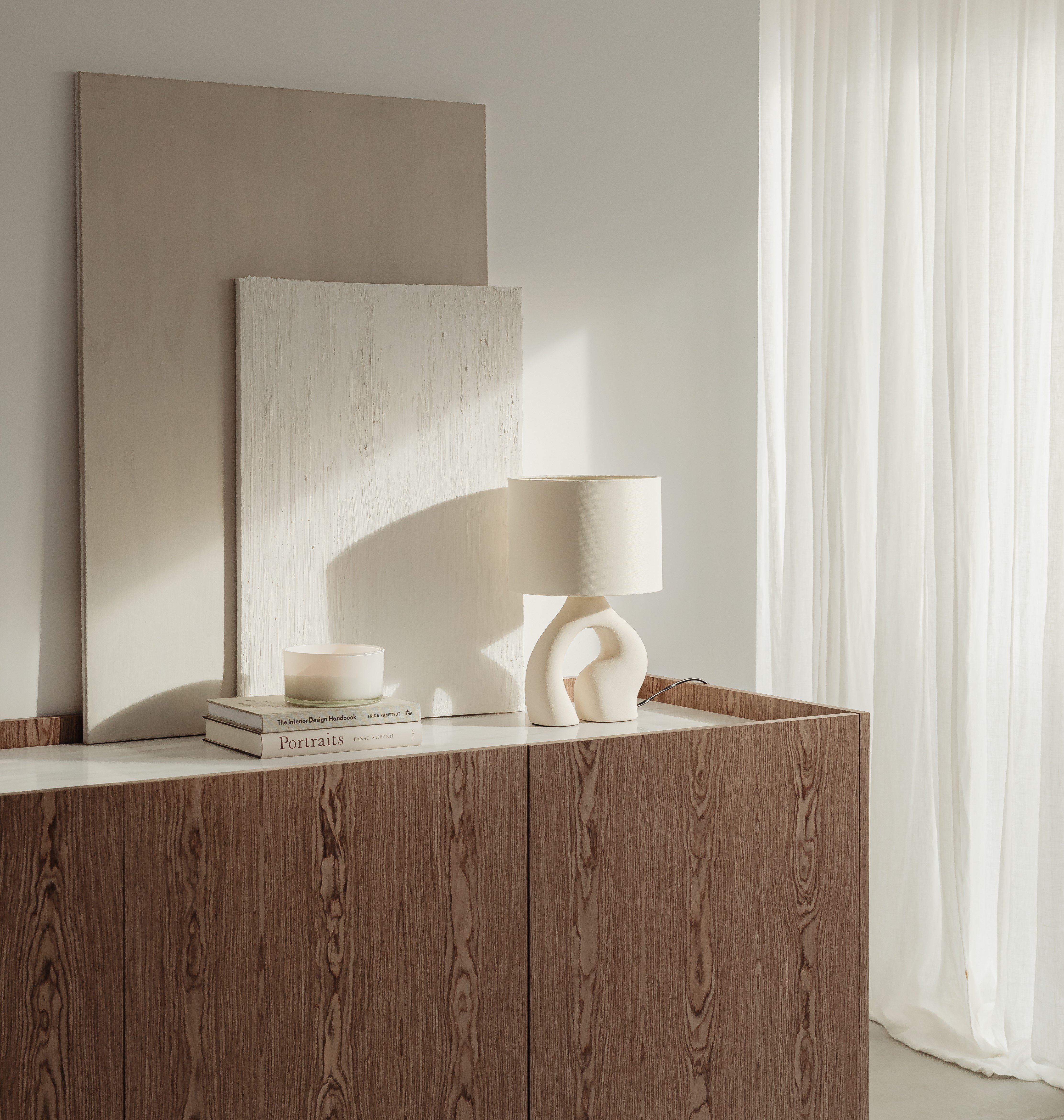 Decorating artworks should be simple with less color pallets if possible.
Maybe contemporary abstract art or Japanese inks go very well. Quiet wall hangings, especially fabric materials, can be a great way to enhance the natural feel of a space. They should be hung alone on an uncrowded wall. Packing artworks closely together can easily conflict or compete with other design elements of the room. Even a blank wall is better than one overcrowded.
No need to stress over filling every corner, wall or alcove; celebrate some empty space to give your home the feeling of curated calmness. 
Your own creative abstract work using only two or three colors of paint might work as well. Try having an art night with your friends or ask your children to paint for you, and you will have your own unique and wonderful artwork filled with memories!
Plants & green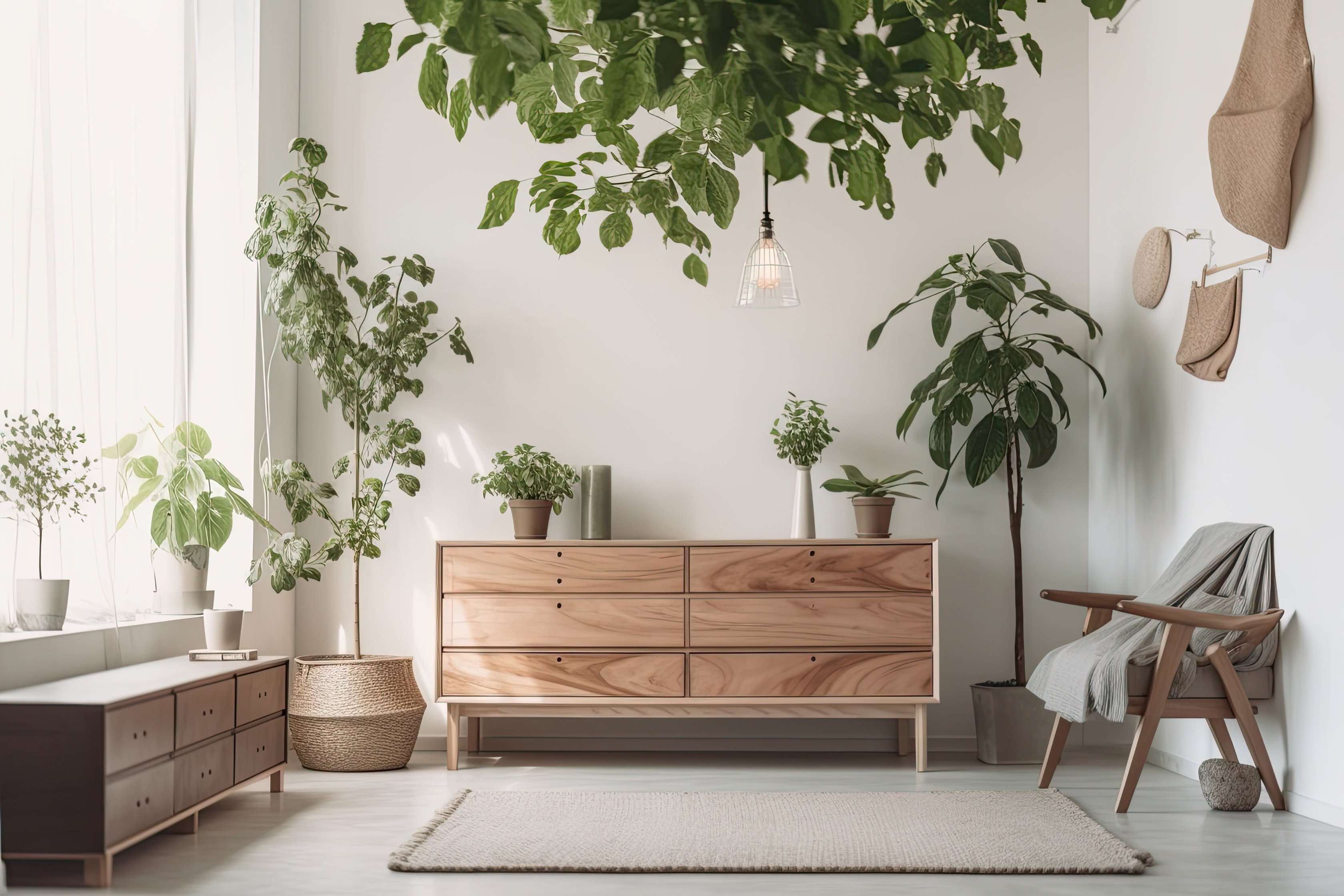 The final home decor hint for Japandi style is adding effective color contrast.
Overall color coordination in a room should be kept to muted neutral colors, such as gray, beige, light brown, or off white. But highlighting a minimalist canvas with bold colors can add sophistication and character. Black furniture pieces can accent the room's earthy colors. For visual interest, you can add a touch of black with cool metals, for instance, the legs of chairs or tables.
A hint of black can be added to smaller items such as tableware, slim picture frames, or other decorative items. Another idea is to use dark tone textiles for cushions and curtains. But no need to exaggerate the dark color items; as with creating any style, balance is key. Japandi still has to create a general sense of coherency by the use of natural color tones.
For more detailed information about Japandi, see this article.