Hello, Japandi! What is Japandi? How can you create it? Japandi is the new interior design trend that blends popular interior styles from two cultures; Japanese and Scandinavian. In this article, we'll explain how you can bring this minimalist yet comfortable and welcoming design into your own home with some example images.
What is Japandi?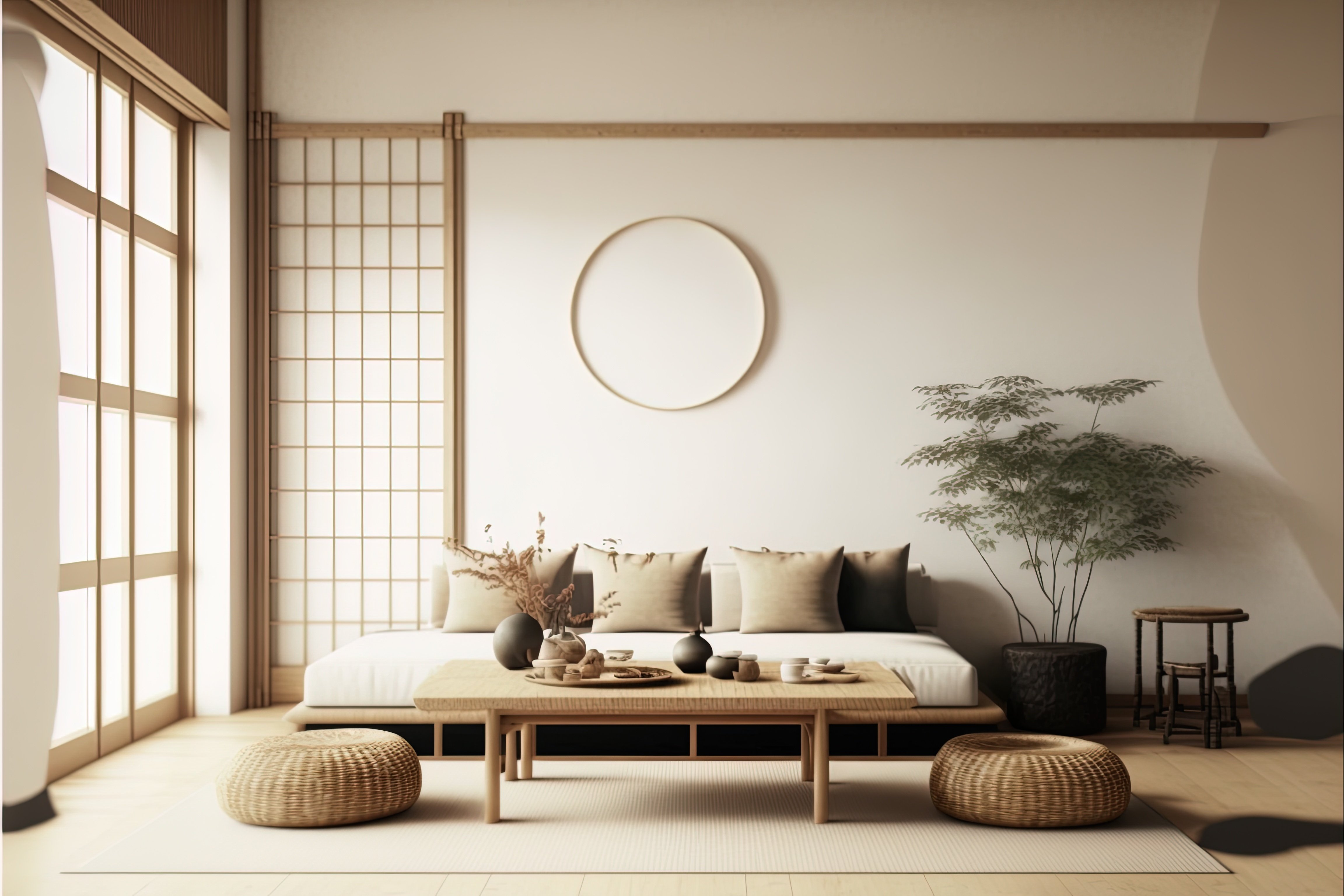 Japandi blends together the sleek, functional elegance of Japanese aesthetics and the smooth, modern lines of Scandinavia design.
Traditional Japanese rooms focus on simplicity and natural materials, whereas Scandinavian seek solace in their home, especially for long winters with short daylight.
Both styles are rooted in minimalism and comfort, which makes the two blend well together. Japandi always creates a calming, relaxing, and welcoming atmosphere for sophisticated yet simple living spaces.
What are the elements of Japandi?
Minimalism:
Elegant Japandi design favors simplicity and a clutter-free sense of space. The house includes open spaces and simply shaped furniture with clean lines. Simplicity helps create an effortless, highly functional house.


Natural material:
Japanese rooms traditionally celebrate the beauty of natural materials. Japandi's interior materials often have distinctive raw texture, such as natural stones and innate wooden surfaces that havean inherit uniqueness with no two pieces being entirely alike. Japandi also often works well with different layers of texture and natural fabrics.


Neutral color:
Japandi style adheres to a strict neutral color scheme for furniture and accessories. Its color palettes mainly consist of warm muted colors, such as beige, off white, gray, and soft earthly colors like brown and dark green. Rich black tones are often used as an accent and provide contrast and timelessness.


Natural light:
Natural light is essential for Japandi style and brings the outside world into the room
How do you create the Japandi Style house?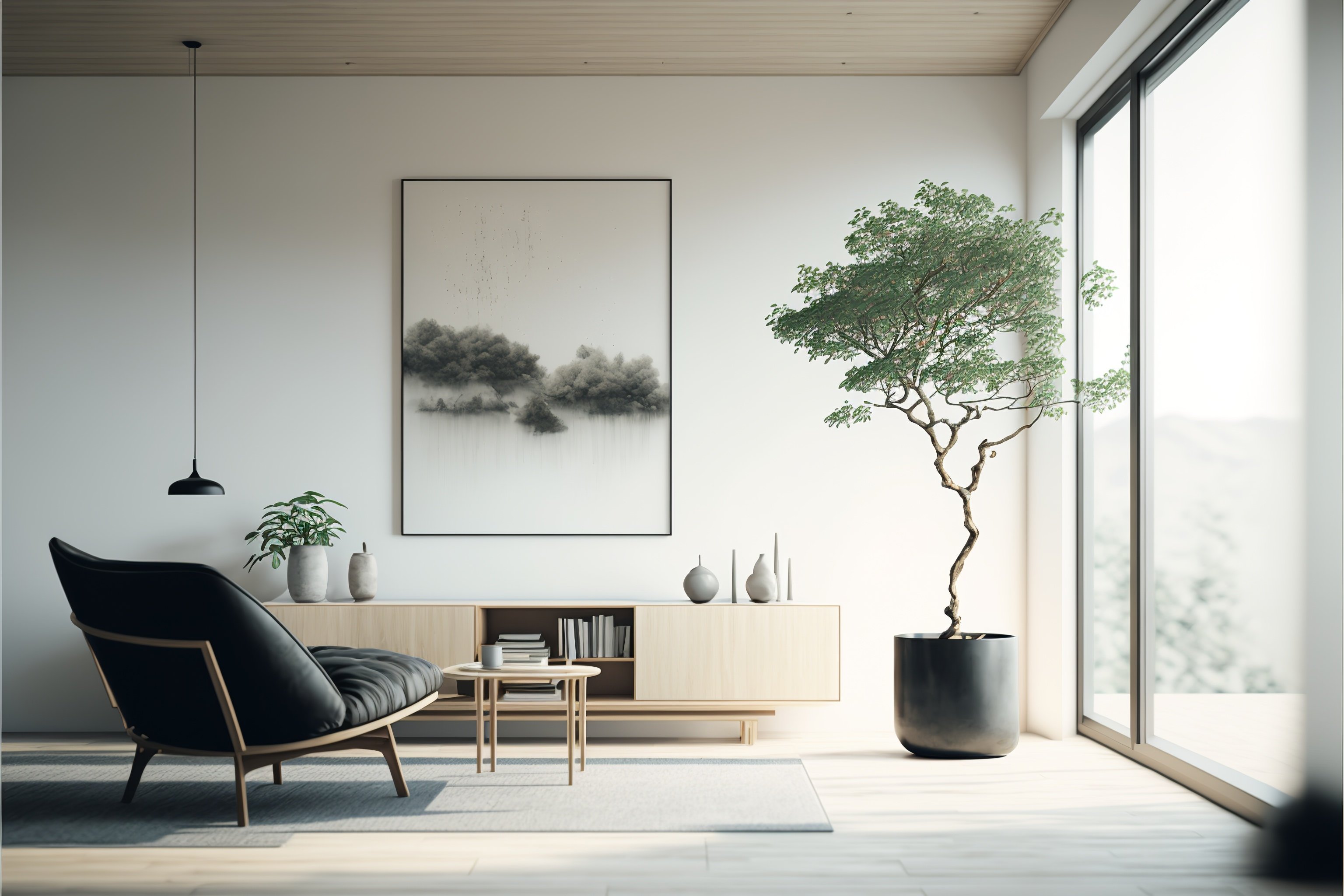 1. Keep minimum
Make sure the furniture has clean lines to provide simplicity and function. Avoid excessive decoration. Reduce clutter as much as possible. Decluttering your home benefits more than just the design aspect; it creates a space where you can relax and improve your life spirit.
Choose low-profile furniture with adequate storage space for clutter-free looks. Keep in your mind the "less is more" concept of Scandinavian style. Don't overdecorate your room with excessive items but enjoy open spaces on the tables, walls, and shelves. A low back sofa usually goes well with Japandi design, helping keep a minimalist yet elegant vibe.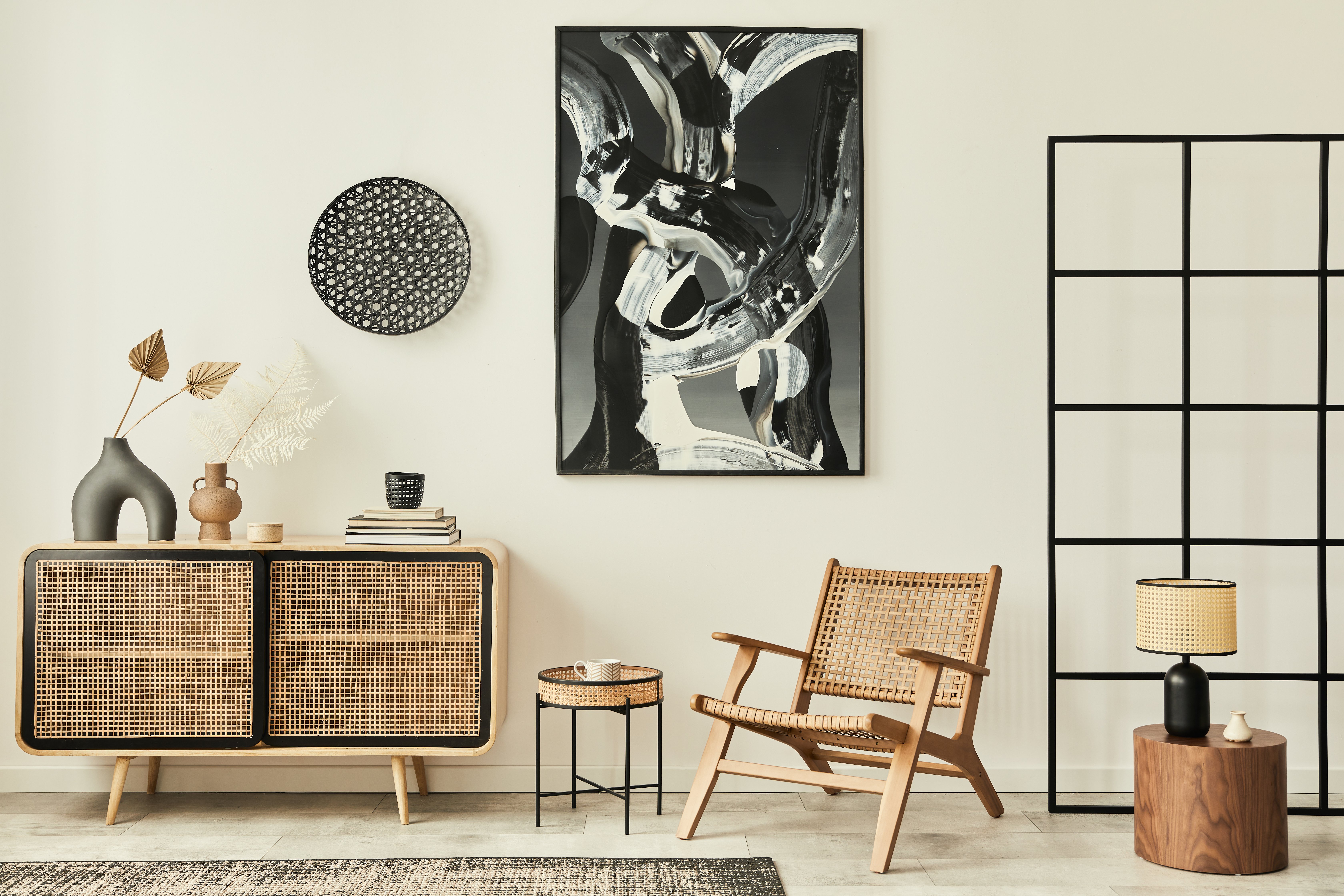 2. Use unique natural materials
Japandi tends to choose materials with distinct natural surfaces, often with a rough texture rather than a perfectly smooth polished surface or plain wooden look. You can mix the different textures of natural materials in one room to make it appear a more natural and unique space.
Bringing nature into the space creates a relaxing and serene atmosphere in the minimalistic home.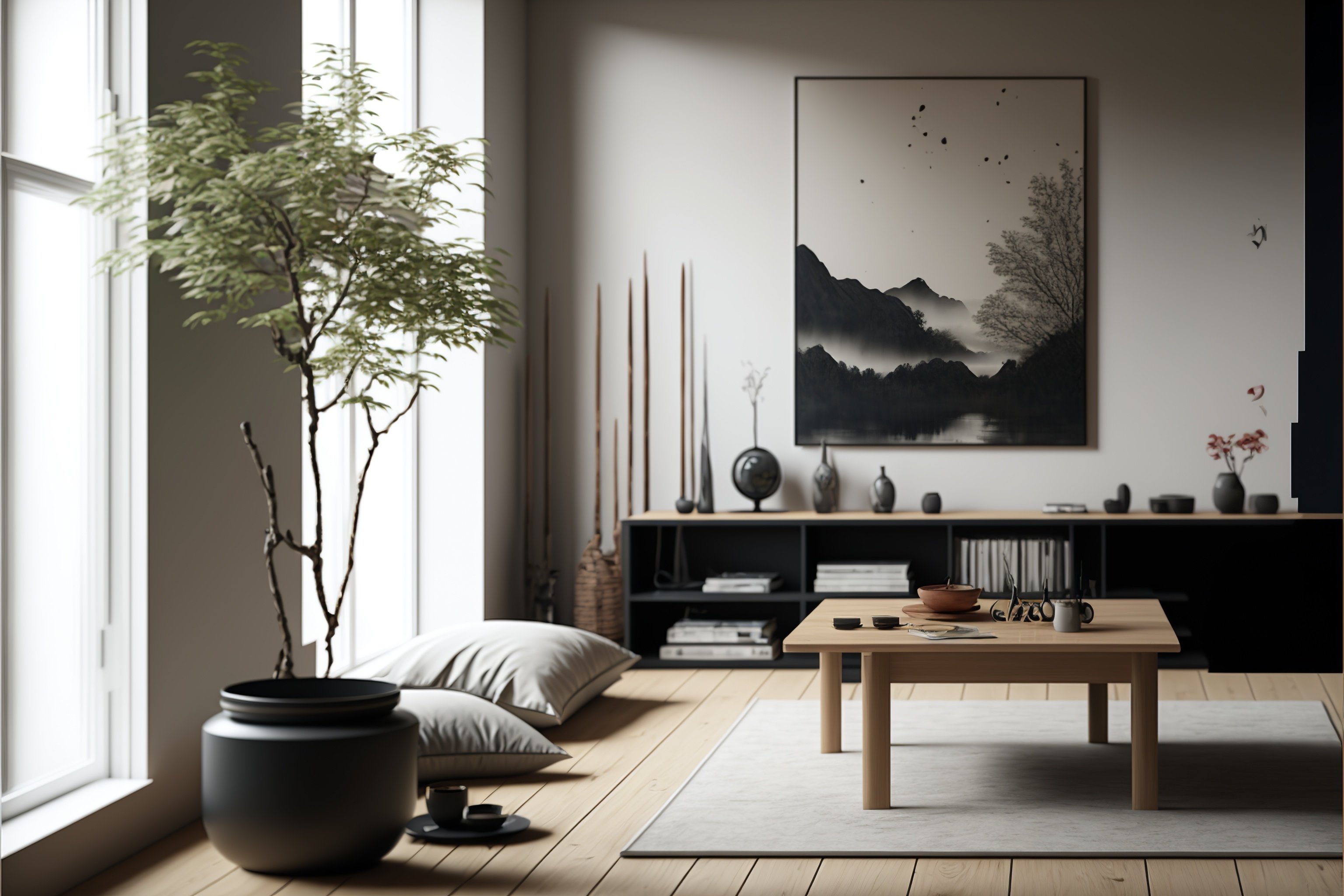 3. Choose subtle neutral colors and possibly a black tone accent
Japanese and Scandinavian styles use subtle colors to accentuate the beauty of simplicity.
Natural colors will enrich the room with a minimalist fashion and relaxing tone, as well as presenting an elegant atmosphere.The lightness of natural color on accessories can calm the mind. Black accents can be very effective in natural Japandi styles, particularly for use in specific furniture, fabric accessories, and lighting equipment.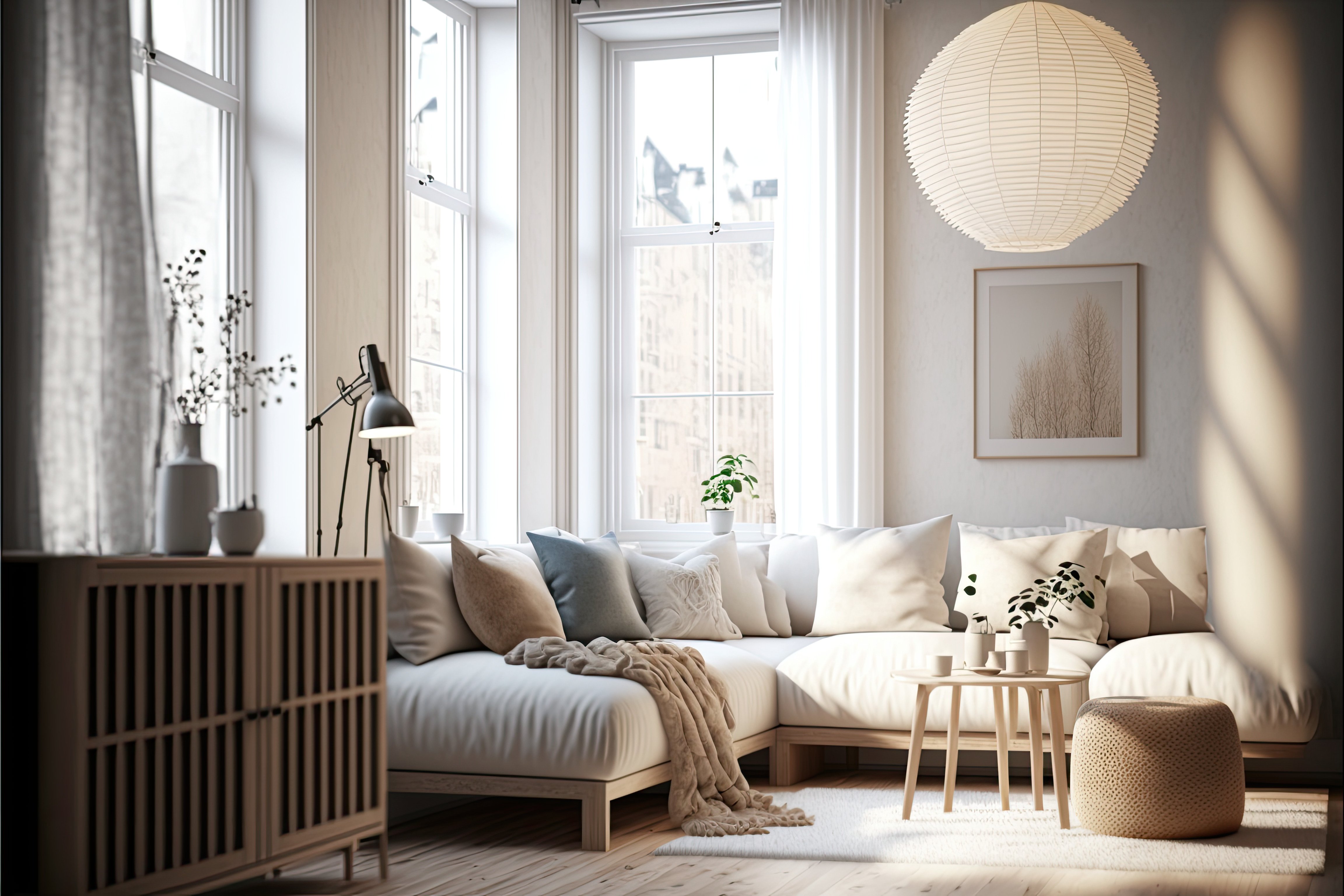 4. Get natural light or soft light
In Scandinavia, where morning is long, cold and dark in winter due to the short daylight hours, light is an important element of interior design.
Letting the light flow in the room though a large window is a way to incorporate light into the design. Instead of using a single light source to illuminate the entire room from above at night, stand lights, table lamps and pendant lamps can be used to provide gentle light and avoid dazzling glares, creating just the right amount of light and shade for a relaxing and stylish space. 
Japandi will continue to be a rising trend over the coming years. We hope this article helped you understand the concept of these elegant and cozy styles and the tips for getting it right.